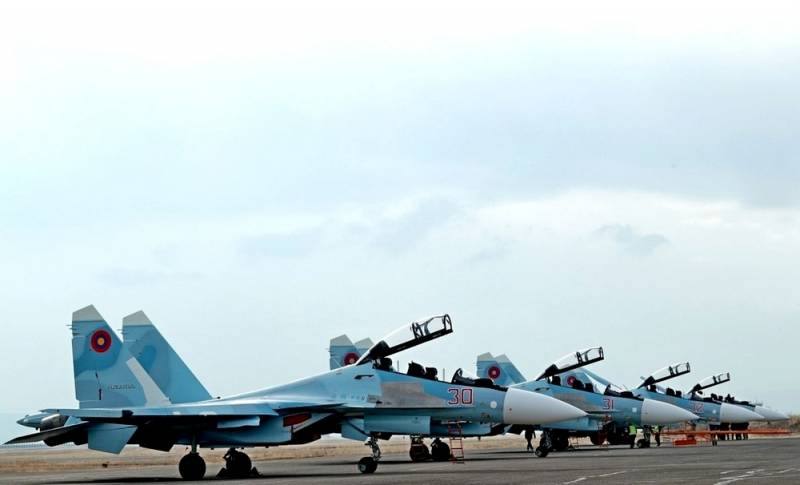 Renewing its fleet of combat aircraft with Su-30SM fighters acquired from Russia, Armenia gained superiority in the sky of the Transcaucasus, where it competes with Azerbaijan.
Malta-based analyst Babak Tagway, often cited by media in military-related material, said this was bad
news
for Azerbaijan, since its air forces are equipped with MiG-29s and cannot withstand generation 4+ aircraft that appeared in Armenia.
Recall that Armenia signed a contract with Russia for 12 Su-30SM aircraft, four of which arrived at the Yerevan Erebuni airfield on December 27.
The importance of this acquisition for the Armenian Air Force is evidenced by the fact that Prime Minister Nikol Pashinyan personally arrived to meet the military
machinery
and called the fighters the main acquisition of the year.
It should be noted that the fleet of fighters of the Armenian Air Force has long been in need of updating: its base was Su-27, acquired by the republic about twenty years ago.
The appearance of 4+ generation airplanes in Yerevan prompted Baku to initiate negotiations with Russia on the possibility of acquiring more advanced combat aircraft - fifth-generation Su-57 fighters.
According to information published in a number of media outlets, the start of negotiations on this issue was agreed at the highest political level.