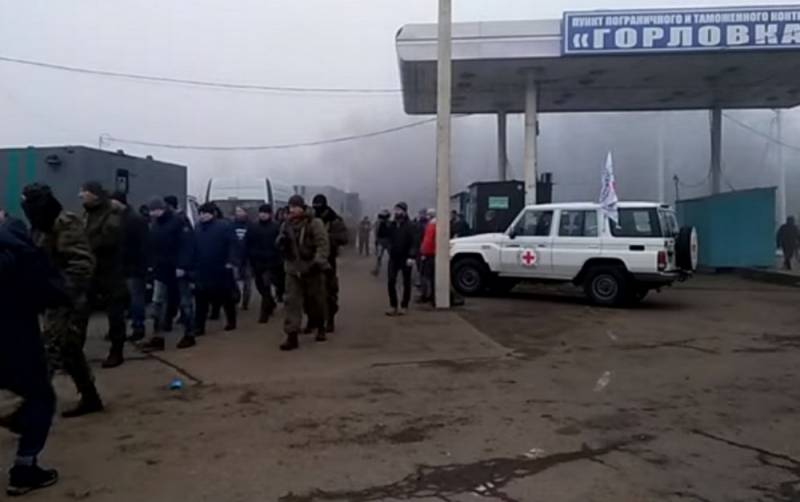 During the exchange of prisoners between Ukraine and the republics of Donbass, not all prisoners of Kiev wanted to leave the territory of Ukraine.
According to the Ombudsman of the Donetsk People's Republic, Daria Morozova, about 20 people refused to exchange and chose to stay in the territory controlled by Kiev:
We are ready to give 55 people to the Ukrainian side, they are 87 to us, but the final figures will be based on the results of verification. 22 people from the list of Donetsk refused to be released. According to our data, two people agreed to move to the DPR, three more agreed to an exchange, but want to stay in Ukraine. Therefore, I can tell you exactly by numbers when we go through the list.
The reasons why the prisoners refused to leave Ukraine are very different. Some end their sentences, others are under house arrest and hope that they will no longer be persecuted.
As people who went through the exchange procedure earlier testify, there are also those whom the Ukrainian special services collected among the prisoners in order to ensure that the declared number of prisoners for exchange matches the declared one.
At the same time, it is agreed in advance with such people that during the exchange they will declare their desire to stay in Ukraine and for this they will receive concessions in places of detention.
Be that as it may, as a result of the exchange, most of the prisoners will escape the need to serve long sentences on sentences handed down by Ukrainian judges.