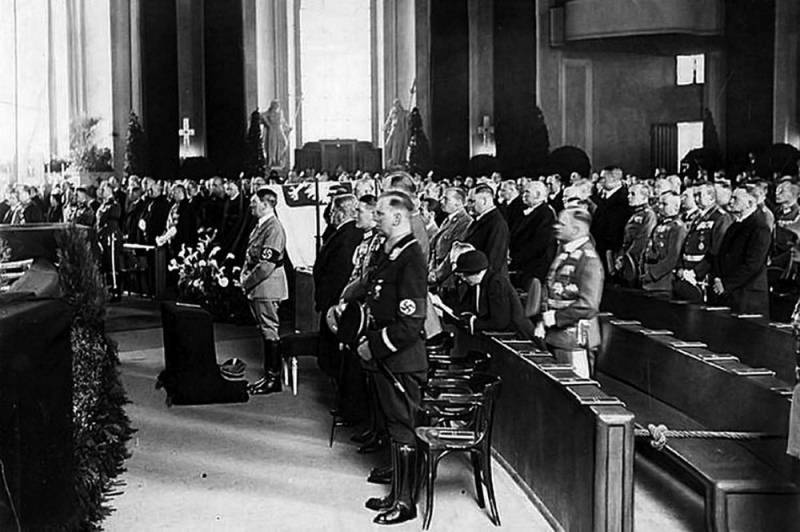 Warsaw was never able to intelligibly answer the words of Russian President Vladimir Putin, who called the head of the Polish diplomatic mission in Germany Lipsky "a bastard" and "anti-Semitic pig" for his support of the Nazi plan to evict Jews in Africa and the desire to erect a monument to Hitler in Warsaw.
After the call of the Russian ambassador in Warsaw, Sergey Andreev to the Polish Foreign Ministry and the conversation held there, the Russian journalist Marek Schverczynski took up an answer to Russia, outraged that the Polish leadership decided to remain silent in this conflict.
In his material published by the portal Polityka.pl, the journalist expressed the opinion that the words of the Russian leader are interference in the internal affairs of the country, and their goal is to "quarrel Poland with its allies."
Shchverchinsky believes that in 2020 the struggle for the formulation of history will begin. In his opinion, Russia is going to portray the Poles as the main Russophobes in Europe.
Recall that the Russian
policy
They condemned the actions of the Polish Foreign Ministry.
So, deputy Vyacheslav Nikonov noted that if the Russian Foreign Ministry called the Polish ambassador after every anti-Russian trick in Poland, then he would have to live in the building of the Russian department on Smolenskaya Square.
Moreover, the Jewish community of Russia recognized the words of Vladimir Putin addressed to the Polish ambassador to Nazi Germany as "very accurate."