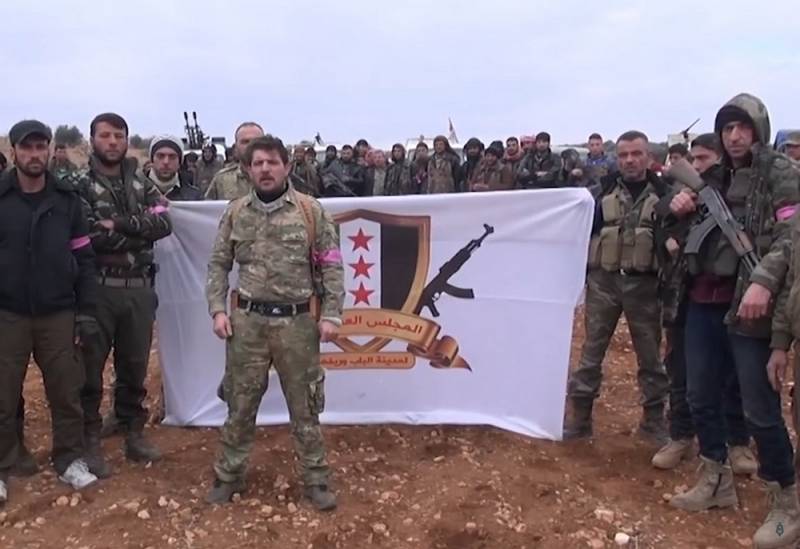 Ankara turned from words to action and began to transfer to Libya militia groups formed both from members of the so-called Syrian opposition and from among refugees, millions of whom are now in Turkey.
The transfer followed the statement by Turkish President Recep Tayyip Erdogan that about two thousand Russian mercenaries from the Wagner PMC were fighting in Libya on the side of Haftar.
According to a number of Middle Eastern publications, about 250 people have already arrived in Libya to help PNS units fighting the forces of Haftar.
It is also reported that Turkish intelligence officers are actively negotiating with the field commanders of the Syrian National Army (SNA) on the formation of units of militants who want to fight in Libya.
According to unverified data, the payment of the Syrian "volunteers" who want to fight with the PMC "Wagner" in Libya is two thousand dollars a month.
A video appeared on the network with Syrian fighters, which was allegedly shot in the Tekbali camp freed from Haftar's forces near Tripoli.
Actually, Turkey's actions to transfer Syrian militants to Libya are quite logical.
Thus, on the one hand, Ankara is getting rid of active militants, who have become too many during the years of the war in Syria, and on the other, protecting their interests in North Africa with their hands.