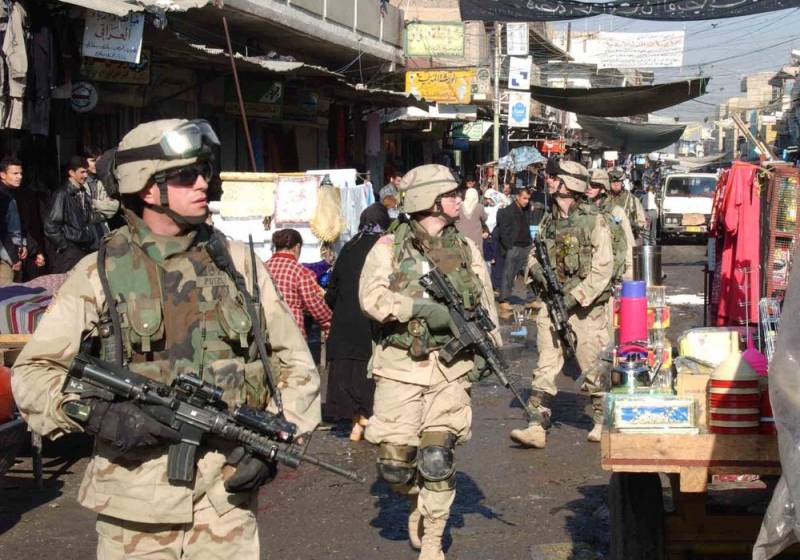 The war on the land of Syria has been going on for the 8th year. During this time, official Damascus managed to lose control over a significant part of the country and is now trying to regain control. At the same time, part of the Syrian land, rich in oil, was under the control of US troops. So it is not surprising that a short video of the first direct contact between the Syrian Arab Army (CAA) and the US military appeared on the Web.
As noted in his material
"Military Review"
Citing Arab sources, elevated conversation takes place in northeast Syria. It is clarified that in the video one of the CAA officers, referring to the Americans from the army patrol, tells them that they (the Americans) in Syria are not very happy to see.
You are occupiers, and not today, so tomorrow you will have to leave Syria
- the Syrian officer frankly told the Americans.
The Syrian military stressed that the Americans had already left the northern part of Syria, so it was time for them to "move" and leave other regions of the country. No further details are provided.
In this video, the Americans are armed and are near their armored vehicles, with which they patrol and control oil fields in the east and northeast of Syria. By the way, official Damascus has repeatedly threatened to file a lawsuit against the United States in the International Court of Justice for real robbery of Syrian bowels.
We remind you that the Americans had to leave the northern part of Syria after in October 2019, Turkey conducted the military operation "Spring of Peace".