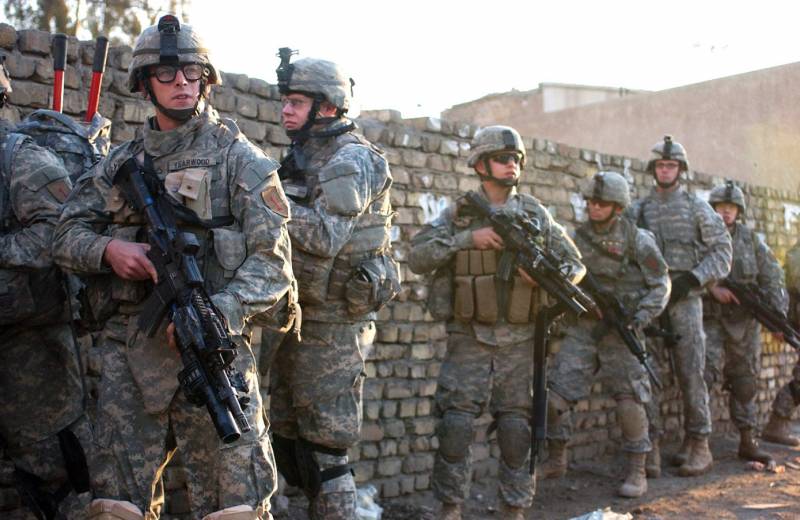 Recently, the American media sounded the alarm that Iran
ferried
to neighboring Iraq, their short-range ballistic missiles (BRMD) and now the US military bases are under real threat. And now, Reuters, citing sources in the Iraqi army, informed the public that the US military and employees located at a US military base near the major cities of Kirkuk and Iraq were subjected to a massive missile attack.
It is reported that during the shelling, one American contractor was killed and several US military and Iraqi personnel were injured. It is clarified that at the same base there are also anti-terrorist and police units. A launcher (launcher) was discovered near the base with which, presumably, shelling was carried out.
It should be recalled that on November 8, 2019, the Kurdish television channel Rudau, which has been operating since 2008, reported, referring to the Iraqi military, that at least 17 missiles were launched at the Iraqi base near the city of Qayyarah (Ninawa province, south of the city of Mosul ), where the US contingent is located. Moreover, 7 rockets exploded in the air, not reaching the ground. Nobody took responsibility for this attack. Nothing is also known about the search results for cybercriminals by security forces.
It must be added that American targets, including the embassy in Baghdad, as well as various Iraqi government agencies, are often subjected to shelling and attacks by various forces operating in Iraq. At the same time, Shiite rebels (local residents of Iraq) and ISIS terrorists (an organization banned in Russia) use ammunition for multiple launch rocket systems (MLRS), often artisanal, for remote attacks.