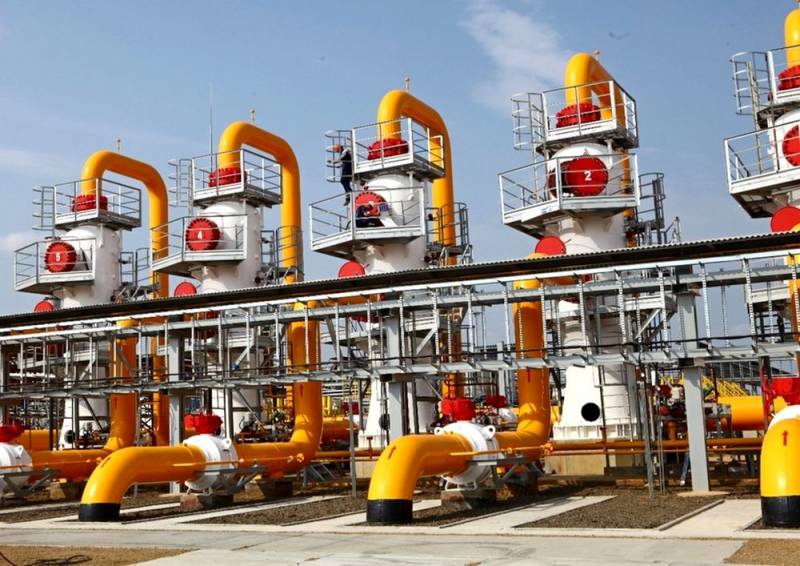 December 20, 2019 Moscow and Kiev
deal
on a package gas agreement, according to which Gazprom undertook to pay Naftogaz $ 2,9 billion by decision of the Stockholm arbitration until December 29, 2019. And so, on December 27, 2019, it became known that Gazprom had already transferred the indicated money to the Ukrainian company.
In order to fulfill the agreements reached in Minsk on December 20, Gazprom paid $ 2,9 billion to Naftogaz Ukrainy in accordance with the decision of the Stockholm Arbitration Institute of the CCI within the deadline stipulated by the protocol of December 20
- said the representative of Gazprom.
It should be noted that Moscow and Kiev agreed in Minsk on the transit, starting January 1, 2020, of Russian natural gas to Europe through Ukrainian territory for the next five-year period. Guaranteed volumes of natural gas to be transported through Ukraine were determined. That is, it is possible to increase pumping volumes, but not to reduce. In 2020, transit will amount to 65 billion cubic meters. m of gas, and in 2021-2024 will be equal to 40 billion cubic meters. m annually.
We remind you that some Russian experts
count them.
a gas deal with Ukraine is a defeat for Russia with "obviously strong positions." In their opinion, Russia will subsidize Ukraine for the next five years, although Kiev is waging war against Moscow "at the level of official documents."