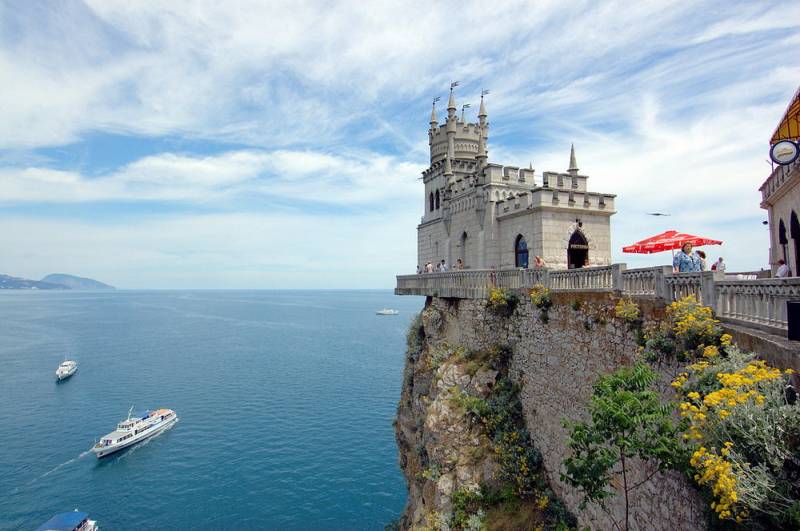 The beginning of the railway connection between mainland Russia and the peninsula put an end to the plans of the Ukrainian leadership to turn Crimea into an isolated island.
About this in a comment to a newspaper correspondent
"Sight"
said Senator of the Federation Council Olga Kovitidi, who, along with her family, arrived on the peninsula with the first train on the Moscow-Simferopol route.
The publication cites the words of the senator:
The train is the most important transport artery. The ferry depends on the weather, not everything can be transported by air, motor transport is much more expensive than the railway. For us, the Crimean bridge is a circulatory artery for development
economics
. Shipyards, construction business, tourism industry - anything. And that means for the development of the entire peninsula.
According to her, the commissioning of the railway part of the Crimean bridge completed the unification of the peninsula with Russia and destroyed the plans of Ukraine:
The islands of Crimea, which Ukraine tried to organize for us, are no more. The Crimean bridge solves many security issues, geopolitical issues.
Olga Kovitidi also said that the food on the train pleasantly surprised her, and expressed the opinion that the inclusion of Crimean products in the menu would be an excellent addition to the existing assortment.
Meanwhile, the Ukrainian deputy with low social responsibility Aleksey Goncharenko, who in Ukraine is not perceived as a clown, said that thanks to the bridge "the Kuban will become closer".
Quite a strange logic, especially if you recall, earlier the Kuban directly bordered on Ukraine.
However, it is hardly worth expecting another from the clown who is the loudest to make radical statements, but at the same time tries to stay away from both the Ukrainian army and the contact line in the Donbass.