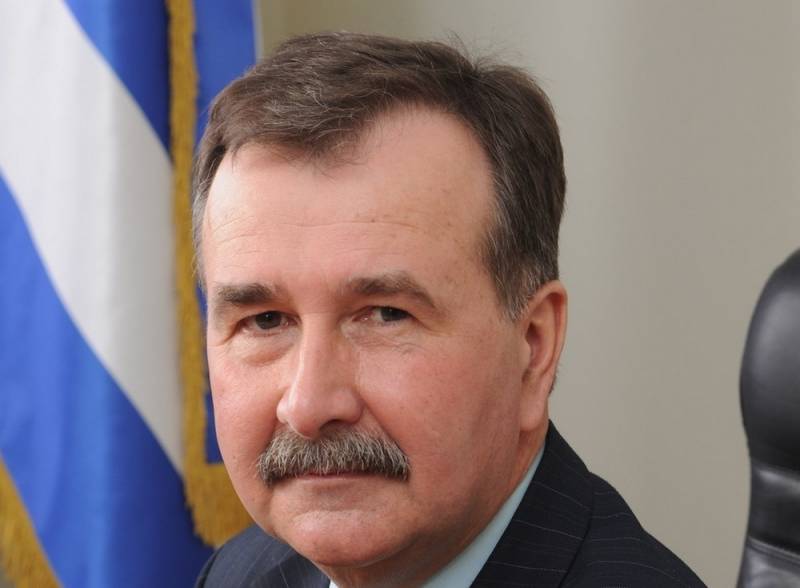 The words of Vladimir Putin that the south of Ukraine and the Black Sea region are originally Russian territories have produced the effect of an exploding bomb in the midst of Ukrainian bureaucracy.
Following the Ukrainian Foreign Ministry, officials from the provincial province decided to express their indignation.
So, Vladimir Nikolayenko, the mayor of one of the poorest Ukrainian cities - Kherson, together with the deputy corps of the City Council decided to express indignation with the words of the Russian leader.
The press service of the Kherson city hall cites the words of the mayor:
I believe that such statements should be responded to. For two decades, we turned a blind eye to what they called the Russian Crimea, and in vain.
Further, the head of Kherson could not be stopped:
It seems to me that we should remind Putin and all his supporters that the original Russian territories are swamps near Moscow.
Nikolayenko concluded his tirade with a statement that it was hard for him to imagine how Putin could decide that Russia had to do with the "so beautiful and far from Moscow swamps" Black Sea coast.
Meanwhile, criticizing the president of the country, which in five years gave the Crimea disproportionately more than Ukraine in almost twenty-five, Nikolayenko modestly kept silent that Kherson, in whose city hall he had been eating up for a good two dozen years, has consistently occupied the lower ranks in the ratings of Ukrainian cities by such positions as crime and comfort for living.
How can one not recall the famous Krylov's fable "Elephant and Pug"?