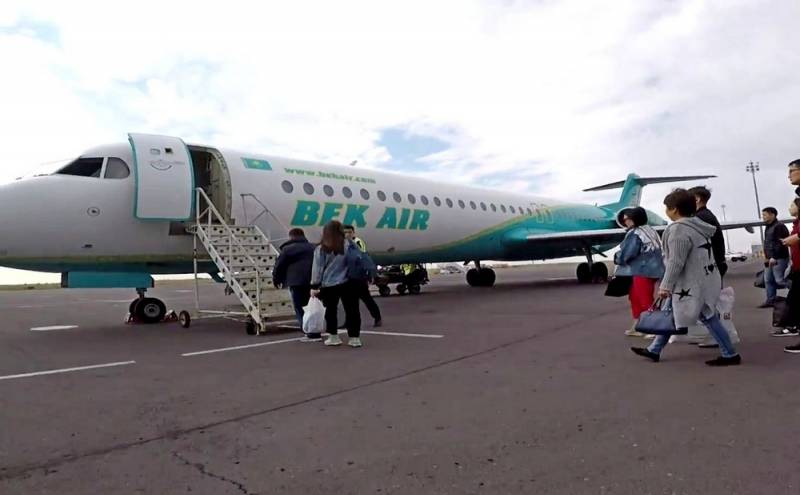 The tragedy ended with the flight of the plane of the Kazakh airline Bek Air, which followed the route Alma-Ata - Nursultan.
For a reason unknown so far, during takeoff from Alma-Ata airport, an airplane carrying 95 passengers and five crew members lost altitude and crashed in the residential sector.
According to the press service of the Ministry of Internal Affairs, all emergency services arrived at the scene promptly and passengers are currently being evacuated from the crashed plane.
According to preliminary data, during the fall, the plane broke through a concrete wall and collided with a two-story building.
The exact number of dead and injured is not yet known, however, the absence of fire during the fall and the quick start of rescue operations allow us to hope that a large number of victims were avoided.
According to information provided by the official representative of the Central Communications Service under the President of Kazakhstan Alibek Abdilov, 12 people died.
At the same time, according to the administration of Almaty, it is reported that 14 people were killed as a result of the disaster. The Ministry of Internal Affairs of the republic reports about 24 victims delivered to medical institutions.
As it became known, the core of the Bek Air fleet is Fokker 100 medium-range aircraft manufactured by the Netherlands aircraft manufacturer.