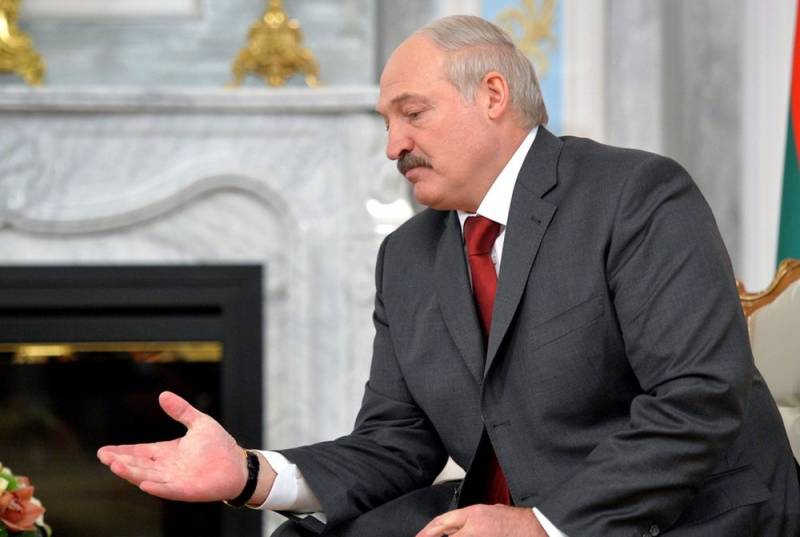 We recently reported how, on December 24, 2019, Belarusian leader Alexander Lukashenko, during an interview with Ekho Moskvy radio station,
proposed
Russia became part of Belarus and touched on energy issues with a large neighbor. Lukashenko agreed to the point that
pick up
two lines of the Druzhba oil pipeline from the three existing lines passing through Belarus, and begin reverse oil purchases through Poland.
I can take Saudi oil or American oil, which is cheaper, from the market in Gdansk (Poland - ed.), And bring it through the pipe by reverse. I have three pipes of the Friendship pipeline. At the first stage, I pick up one pipe and deliver it to the refineries by reverse, we have two powerful refineries completely completed their modernization this year, their processing depth is like in Europe, you have one such plant only in Russia. I take this oil and process it. It will work fine - I will take the second pipe by reverse, you will have one pipe left. You supply 70 million tons of oil through these pipes to the premium Western market. If I take two pipes, say, 60 million tons, you will have 20 million tons left for pumping
- explained Lukashenko.
In turn, the head of Transneft, the world's largest oil pipeline company, Nikolai Tokarev has already called the above statement by Lukashenko political, "according to
the economy
it does not pass. " In his opinion, such ideas require economic study, and no one will make irrational decisions.
Tokarev emphasized that Lukashenko's proposals are often "very difficult to implement" and involve the sale of oil at world prices. Tokarev added that reverse oil supplies through Poland would significantly increase transportation costs.
At the same time, spokesman for the Russian president Dmitry Peskov, commenting on the above statement by Lukashenko, noted that Belarus has the right to independently choose alternative energy suppliers - this is a completely commercial matter. In addition, the current level of integration between Moscow and Minsk does not provide for equal conditions for consumers in Russia and Belarus.
It should be recalled that Lukashenko has threatened Russia with oil reversal from Poland for more than the first five years.