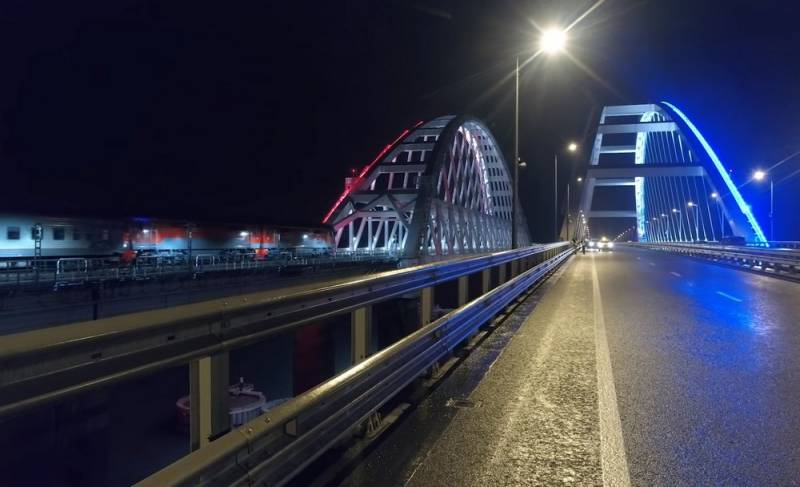 The change of power in Ukraine did not affect the meaningless and stupid
policy
, which Kiev holds in relation to the Crimea, which has become part of Russia.
A bunch of runaway leaders of the so-called "Majlis" * are still eating at the expense of the meager Ukrainian budget; all the same, due to parasitization on the Ukrainian population, there are structures that supposedly represent the peninsula.
Today, December 25, the Ukrainian "prosecutor's office of the Autonomous Republic of Crimea" registered a criminal case on the fact that the passenger train Saint-Petersburg-Simferopol crossed the state border of Ukraine through the Kerch bridge.
This is evidenced by a message published by the press service of this indistinct structure created by Kiev on its own Telegram channel.
As follows from the message, the case was opened under the article "Illegal transfer of persons across the state border of Ukraine", the sanction of which provides for up to five years in prison.
There is an assumption that should be considered consistent with the real state of affairs that the entire Ukrainian "prosecutor's office of the Autonomous Republic of Crimea" actually consists of one person. The one who leads the channel in the popular messenger.
Apparently, this message is the very reaction of the Ukrainian authorities to the launch of railway communication with the peninsula, which was previously frightened by the "representative of the President of Ukraine in Crimea" Anton Korinevich.
* -extremist organization banned in Russia