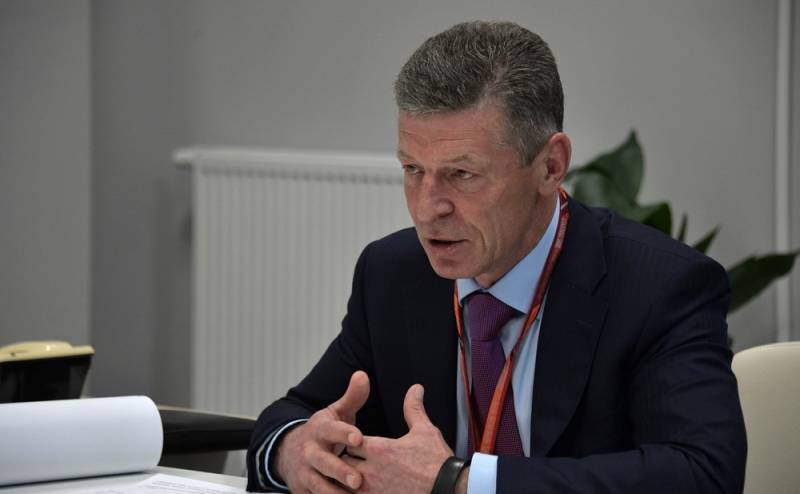 Gazprom's payment of $ 2,9 billion to Ukraine as part of the execution of the Stockholm arbitration decision is a lesser evil in this situation.
This conclusion can be drawn after the interview, which was given to the TV channel "Russia-24" by Deputy Prime Minister Dmitry Kozak.
Commenting on the agreements reached with Kiev, the official said:
Neither Ukraine nor we can predict how much and who won. We can definitely say that the 2,9 billion that we will pay to enforce a court decision that has already entered into force is a drop in the bucket compared to the claims, potential risks that could be for Russia. These amounts would be much higher.
There is a certain logic in the words of a member of the government: given the fact that international tribunals and courts are not familiar with the concept of "impartiality" when it comes to Russia, and the previously voiced claims of the Ukrainian Naftogaz worth more than $ 10 billion, such a concession looks quite justified.
In addition, we must not forget that after the imposition of US sanctions, the laying of Nord Stream 2 was suspended.
Earlier, we wrote that in Kiev they already began to calculate the billions of dollars in income that Ukraine should receive in the course of the new Russian gas transit agreement, signed on December 20.