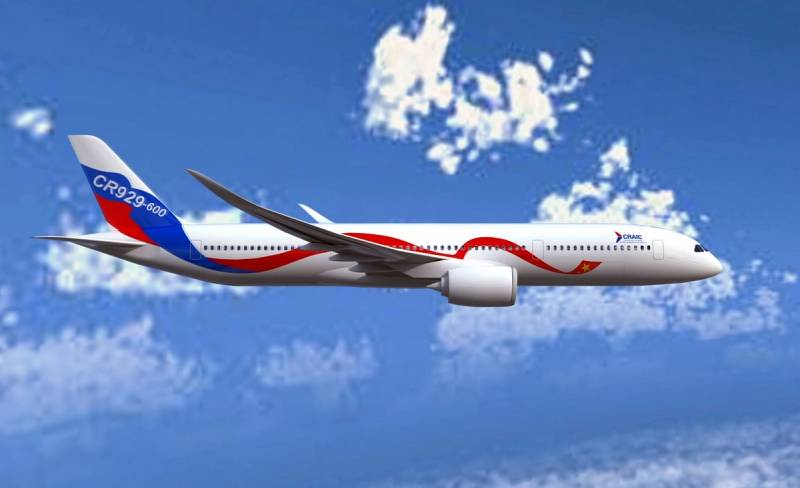 The future CR929 wide-body airliner, which Russia and China are working together on, can get a single-pilot version. This was said on the eve of the head of the research department of the GSS Alexander Dolotovsky.
So, the flight of the future long-range aircraft will be able to be carried out in a fully autonomous mode. In turn, the pilot will only undertake the most time-consuming task - flight planning. According to Dolotovsky, as the apparatus and legislative readiness, the above concept could well become the norm.
The functionary stressed that the main emphasis is now placed precisely on the robotization of the process. The introduction of a single-pilot liner control option is realistic by 2030. At the same time, the transition to a new concept will be carried out with minimal
technical
changes.
At the moment, the wide-body CR929 is being built for a crew of two people. However, project reserves are also laid for a single-pilot version.
Alexander Dolotovsky also noted that in the case of the introduction of a new concept, outwardly the liner will remain the same. But the information field of the cabin itself will undergo significant changes. Gradually, all means of manual flight correction will disappear from it. At the same time, the pilot characteristics will be simplified so much that even a person with minimal training can manage a promising aircraft.