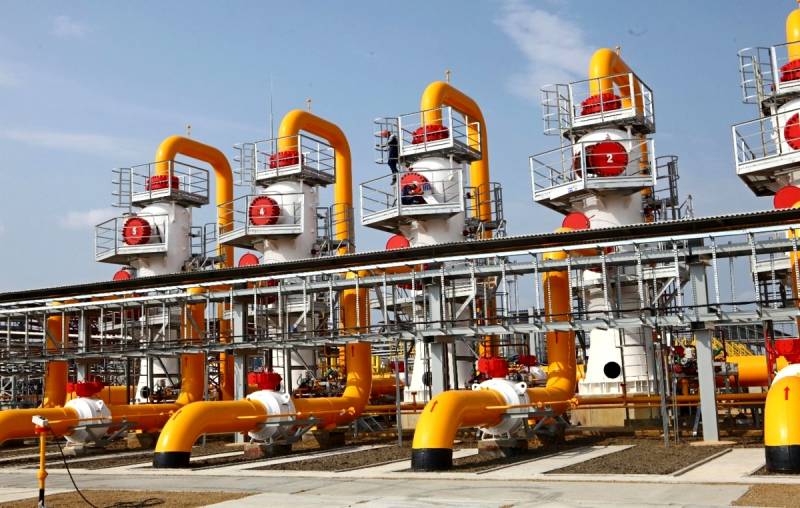 The ink on the Russian gas transit agreement, signed on December 20, did not have time to dry
policy
and officials have already begun calculating Kiev's estimated earnings.
So, Verkhovna Rada deputy Andrei Gerus announced two billion dollars in 2020, which Ukraine will be able to get for gas transit.
As follows from the copyright material for the publication "
Экономическая
true ", the Minister of Energy of Ukraine had a little more appetite than the deputy:
The estimated income with which Ukraine withdrew from this meeting is more than $ 3 billion in arbitration, plus approximately $ 3 billion for transit for a year for five years.
According to him, the Russian company, despite the decrease in transit volumes under the new contract to 65 billion cubic meters in 2020 and 40 billion cubic meters in 2021-2024, will pay Ukraine as much as in 2018-2019 - about 2,9 billion dollars a year.
This becomes possible only in one case - if the average tariff is $ 64 per thousand cubic meters, which is twice the tariff under the old contract and three times the cost of pumping through the Nord Stream pipeline.
A number of experts note that if Kiev's information is confirmed, this will completely change the characterization of the new agreement that Russian officials give - it will turn from a balanced contract into Gazprom's deflection to avoid even greater losses from the termination of transit.
However, the expert community agrees that it is too early to assess the package deal on gas, since the full picture is still not clear.