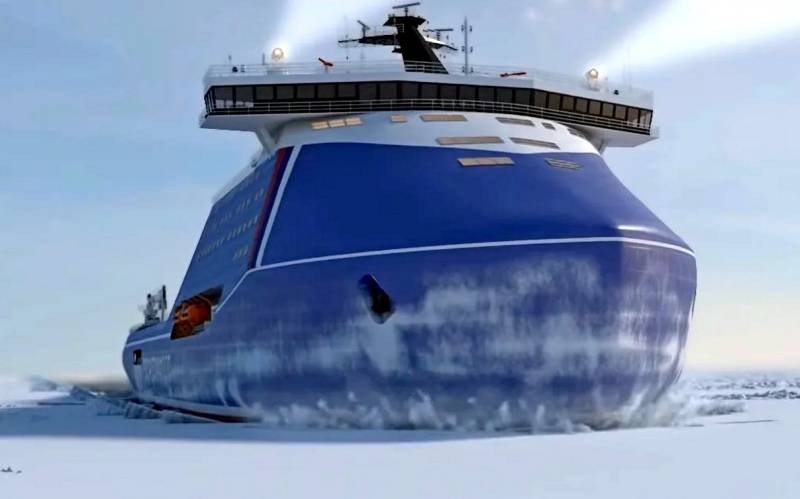 The Far Eastern shipyard Zvezda will build three new icebreakers of the 2033 Leader project for the state corporation Rosatom by 10510. According to the Zvezda TV channel, the first vessel will be transferred to the customer and put into operation already in 2027.
Recall that the development of the icebreakers of the Leader project started in 2010. According to the Northern Sea Route development plan until 2035, ships will have to provide round-the-clock escort of gas carriers and tankers, including those carrying fuel to Japan, China and South Korea.
As previously reported, the construction of the first icebreaker will begin next year. The vessel will have dimensions of 209x47,7x20,3 meters with a total displacement of 71,4 thousand tons. The ship will be equipped with two RITM-400 nuclear reactors with thermal power and screw power of 315 and 120 megawatts, respectively.
According to the project, the vessel will be able to move at speeds up to 44 km / h in clean water and twice as slow on ice up to 2 meters thick. On board the ship will be a crew of 127 people. Provisions will be sufficient for an 8-month voyage. Icebreakers of the project 10510 are designed for a service life of up to 40 years.
It is worth noting that in addition to the above-mentioned vessels, icebreakers of project 22220 are being built in Russia: the Urals, Siberia and the Arctic. Moreover, the latter has already passed the initial stage of sea trials.