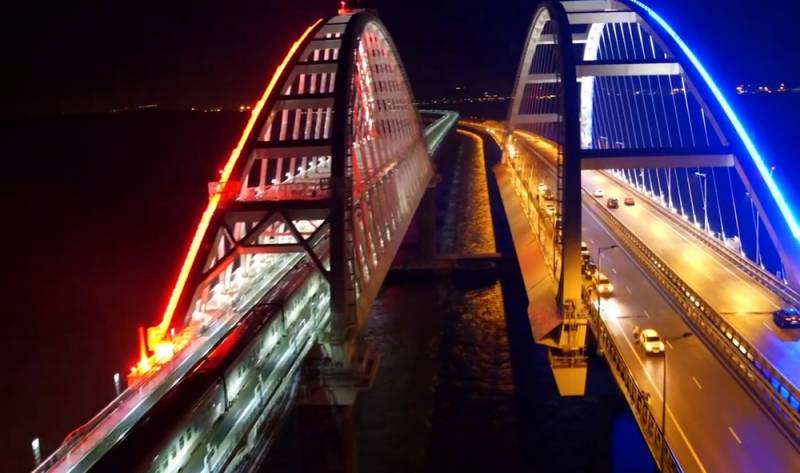 So what happened a few years ago seemed, if not fiction, then a matter of some very distant future.
In the early morning of December 25, 2019, the Simferopol railway station, which since 2014 served only suburban areas, took the first train from the "main land".
The passenger train "St. Petersburg - Sevastopol" proceeded along the Crimean bridge and arrived in the capital of Crimea. After a fifteen-minute stop, he followed to the final destination of the route - the city of Sevastopol.
According to eyewitnesses, on the night of December 24 to 25, almost none of the passengers slept - everyone was waiting for the passage on the Crimean bridge to take it on a mobile phone camera.
In Simferopol, the first train boarded the head of Crimea Sergey Aksenov and the head of Sevastopol Mikhail Razvozhaev, who will go to Sevastopol on it.
The route covered by the passenger train in 43,5 hours is 2 kilometers. The journey from Moscow will take less time: trains from the capital will reach Sevastopol in 741 hours.
A pleasant surprise awaits the first passengers arriving in Crimea on the Tavria train on December 25 and 26 - they will be presented with an individual plastic card, "Guest Card of Crimea and Sevastopol," which allows you to pay for travel by public transport in a non-cash way, thanks to the included transport card.