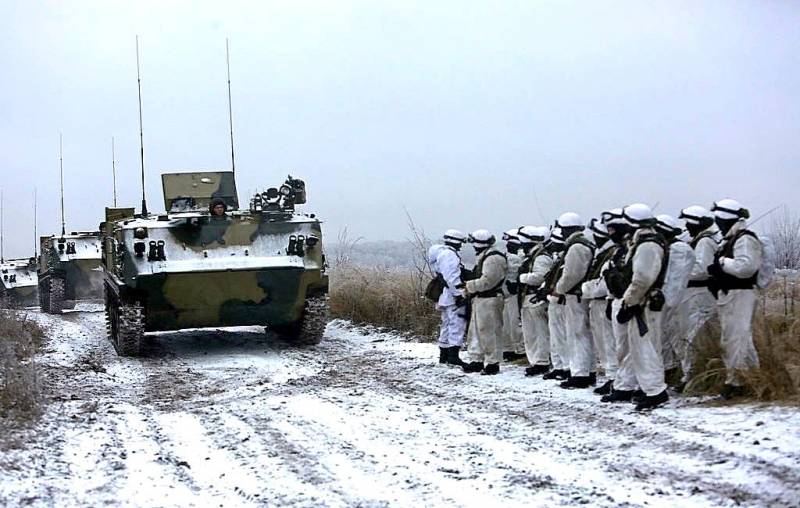 It's becoming increasingly difficult not to notice NATO's preparations for war. They are so obvious that they don't even have to talk directly about it.
policy
and diplomats, and the chief of the General Staff of the RF Armed Forces, Valery Gerasimov. It is clear that Russia has been designated an enemy of the alliance. So where can this military clash take place?
It's important for the United States to derogatoryly "click on the nose" of Russia, but so that a nuclear war does not follow. The task is extremely difficult, but in principle feasible. The armed conflict between NATO and our country must be local and non-nuclear, and it is important for the West to initially blame Russia for it, which should act as an aggressor. Therefore, the most likely theater of operations is considered to be the Baltic states.
This region contains several vulnerable pain points for Moscow at once, a blow to which will force the Kremlin not only to "worry", but also to react with military force.
At first
, this is the Russian population of the three "Baltic sisters." In fact, it is held "hostage" by the West. And today, the situation of Russians in the former Soviet republics is unenviable, but on the go-ahead from Washington, the situation could worsen dramatically. On ethnic grounds, the risk of conflicts and clashes will increase. Brutal provocations by local nationalists are possible, the Russian minority will be forced to defend itself.
No scenarios are possible, including with the formation of certain "republics" and requests to "send troops". And if the Baltic security forces begin to crush Russian tanks, under the cameras, provocatively, the Kremlin will have no choice but to react in a forceful way in one form or another.
Secondly
, our Kaliningrad region is under constant threat. It is crammed with Russian military and latest weapons, representing Moscow's stronghold in Europe. Most likely, there will be no direct attack on this territorial exclave of a nuclear power. But there is also room for provocation. Speeches by local supporters of integration with the EU, the so-called "Konigsberg", are possible.
Recall that the Kaliningrad region is cut off from other Russia, its whole life is somehow tied to neighboring European countries. After the collapse of the USSR, a whole new generation of Russians appeared there who have never been to the "big" Russia, but who visit, study or work in Germany or Poland. In 2014, the prospect of "European integration" turned the heads of Ukrainians. Are there any guarantees that Kaliningrad youth processed by foreign NGOs will not be flattered by European passports in the event of "Koenigsberg returning to their home harbor"?
No one says that they will be allowed to do this, but similar demonstrations themselves, organized from the outside, their dispersal and subsequent mass protests, may become a pretext for the intervention of neighboring European countries concerned about the "violation of human rights." In Berlin, they will talk about whether to buy gas from Russia. The situation may be specially heated by provocations. Further, there are various scenarios, including the blockade of Kaliningrad and the creation of a no-fly zone above it with a view to a "peaceful settlement".
It is not a fact that everything will happen in this way, and whether it will happen at all, but the Baltic States are by far the most painful point for Russia. If the West aims to provoke Moscow to introduce troops, they will press until all "concerns" are over, and then they will have to act.