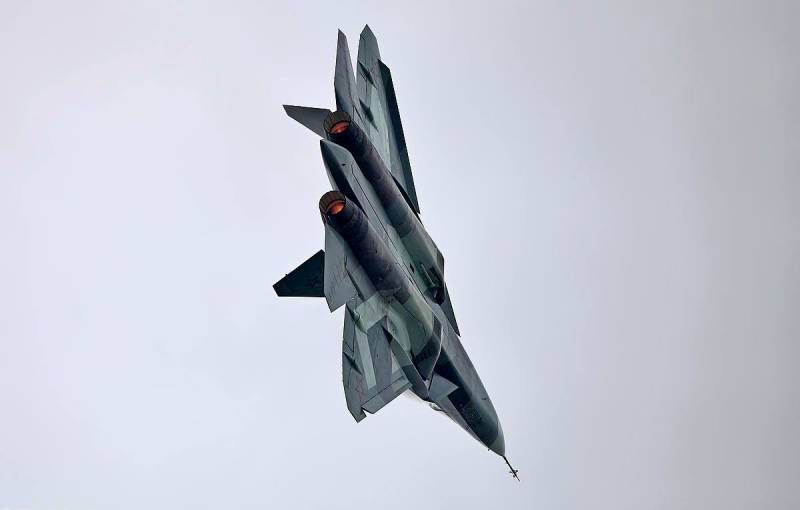 Towards the end of the year, an extremely unpleasant event for the national defense industry took place. The fifth-generation fighter Su-57 crashed and crashed just before the transfer of the aircraft to the troops. What will be the consequences for Russia of this image blow?
Su-57 is our "great hope", a fighter designed to compete with the widely publicized American F-35. The aircraft has high maneuverability with stealth. In the Russian Air Force, a fighter must replace the Su-27. The Ministry of Defense planned to acquire 75 winged vehicles, of which 3 aviation regiments will be formed. Delivery was expected before the end of 2019.
In addition, Turkish President Recep Erdogan showed interest in buying the Su-57. Ankara is interested in creating its fifth generation fighter, is willingly participating in programs to develop such aircraft. Earlier, Erdogan's initiative from Russia responded with a proposal to help design a Turkish fighter
technology
.
Apparently, now all these plans will be substantially adjusted. According to TASS, the Su-57 spontaneously entered a steep spiral during a test flight:
The plane began a rapid decline, and then a fall.
Until recently, the pilot tried to save the plane and was forced to eject. Fortunately, the incident cost no casualties.
The problems with the tail of a fighter who was about to enter combat duty is a very serious matter. We will have to conduct an examination, eliminate identified defects and deficiencies, re-conduct all tests. The deadlines for the Su-57 definitely shift sharply to the right, and the manufacturer gets a lot of money.
In terms of image, PE is very unpleasant. However, in itself, it does not at all mean the collapse of the project as such. Su-57 is an advanced aircraft in terms of technology. As you know, the more complex the technique, the more often it breaks. A lot of problems were identified and his American competitor in the face of the F-35.
One way or another, "childhood diseases" always come out; deficiencies have to be identified and eliminated already along the way. As a rule, the larger the series, the sooner the "shoals" appear. Su-57 is still released a very small batch. Perhaps it is not so bad that the problem was identified right now, at an early stage of the production cycle, and not in the troops.
In other words, for the Su-57 this incident is unpleasant, but not fatal.