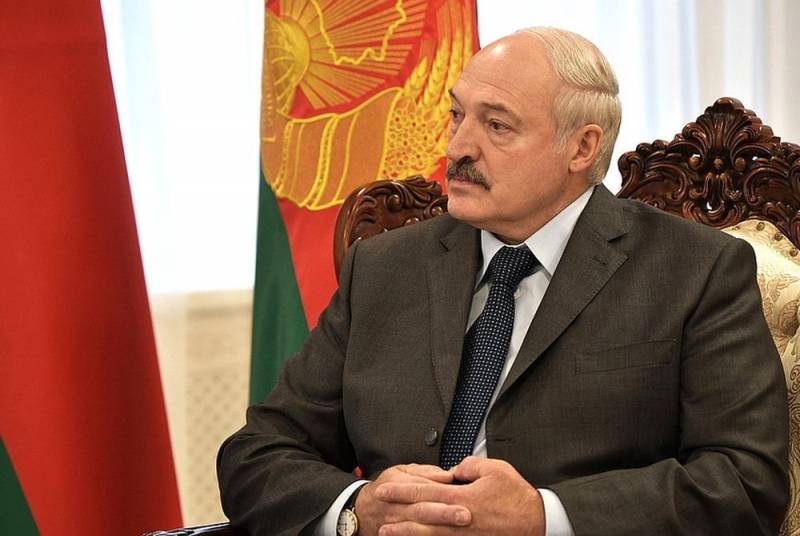 On December 24, 2019, President of Belarus Alexander Lukashenko stated that Minsk had repeatedly offered Moscow to sell him Russian natural gas for Russian rubles. However, according to the Belarusian leader, Russia has not yet responded to the proposal of Belarus.
It should be noted that the "father's" statement was made in an interview with a Russian radio station
Echo of Moscow
. An audio recording of the interview has already been posted on the website of the radio station.
We bought and are buying from you (gas - ed.) For dollars. You are talking about a single currency <...> And I suggest: let's trade for Russian rubles. No. I want dollars. This is the essence of your monetary union. To this they (Russia - ed.) Have no answer
- claims Lukashenko.
When buying gas, we are looking for dollars. Let's buy for Russian rubles, and so we will slowly go (to the currency union - ed.)
- suggested Lukashenko.
Lukashenko said that now there is a lot of gas and oil on the world market - "there is nowhere to go." At the same time, he confirmed that Russian oil and gas are cheaper. But this is due to duty-free trade between Russia and Belarus.
But you always see that you supply gas to us cheaper than Germany. But we, as I say figuratively, rotted together in the same trenches
- stressed Lukashenko.
Lukashenko recalled that Russia is the successor of the former USSR. Then he touched upon the problem of the disaster at the Chernobyl nuclear power plant in 1986.
Who built the Chernobyl station? Not Belarusians. Who exploited it? Not Belarusians. Who blew her up? Not Belarusians. And 80% of grief fell on us
- said Lukashenko.
You (Russia - ed.) Today bargain for $ 10 in gas prices, and there people cannot burn firewood in a stove
- Lukashenko was indignant.
But the Belarusian president hopes that the other day, contracts with Russia for the supply of oil and gas to Belarus for 2020 will be signed. At the same time, he drew attention to "certain signals" from the Russian government.
It should be recalled that on December 20, 2019 in St. Petersburg after the talks, Lukashenko announced that contracts for the supply of gas and oil in 2020 will be signed in the next 2-3 days. Minsk wants to buy from Moscow about 20 billion cubic meters. m of gas and about 24 million tons of oil at prices no higher than 2019.
Now Lukashenko doesn't exclude that his country may start reverse oil purchases through Poland. However, he does not like it.
Through Poland, this is the cheapest route I am offered. I can take Saudi oil or American oil, which is cheaper, from the market in Gdansk, and bring the pipe in reverse. I have three pipes of the Friendship pipeline. At the first stage, I pick up one pipe and deliver it to the refineries by reverse, we have two powerful refineries completely completed their modernization this year, their processing depth is like in Europe, you have one such plant only in Russia. I take this oil and process it. It will work fine - I will take the second pipe by reverse, you will have one pipe left. You supply 70 million tons of oil through these pipes to the premium Western market. If I take two pipes, say, for 60 million tons, you will have 20 million tons left for pumping, but not 60
- explained Lukashenko.
You have already rated this as a threat, and I ask the question: "Why are you driving me into solving the problem this way? I do not want it
- added Lukashenko.
After that, Lukashenko touched on the disagreements of Ukraine and Russia on gas transit. He is sure that it was precisely these contradictions that led to the construction of various "flows" bypassing Ukraine in Russia.
I will do just that. I will look for an alternative, but I still need to look for it. And I do not hide it, I do not hide it from the leadership of Russia
- specified Lukashenko.
How can I organize
the economy
if they tell us: should there be a gas price of $ 152? Yes, it can't be, because we trade without customs duty. We can not
- summed up Lukashenko, offended by the fact that the Russian government has raised the issue of energy prices to the level of heads of state.