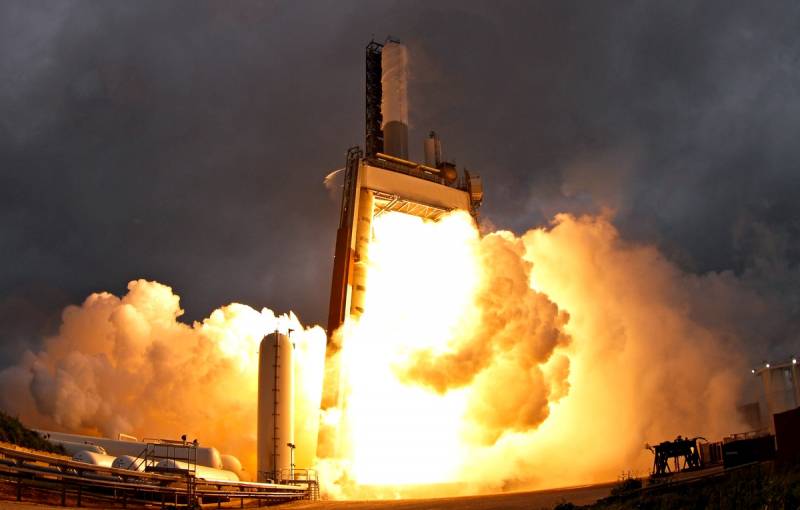 More and more private companies are involved in the development of a promising space industry. So, along with the American giants SpaceX, Boeing and Blue Origin, the Russian Laros and CosmoCurs are developing their own spacecraft.
The Laros company, headed by Oleg Larionov, intends at the end of next year to conduct a test launch of a suborbital launch vehicle with a dynamic landing. According to the functionary, as early as in the first quarter of 2020, firing tests of a new liquid-propellant rocket engine operating on a mixture of hydrogen peroxide (about 90%) and aviation kerosene will be carried out.
Tests will be conducted on a sample unit with a thrust of 20 kg. However, in the future, the company plans to create a power plant with a thrust of 500 kg, and then 2,5 tons. It is assumed that when creating new rocket engines, composite materials and additive will be actively used.
Technology
.
The company CosmoCurs is not far behind its colleagues. The organization, headed by Pavel Pushkin, is developing a reusable complex for suborbital tourist flights.
To launch its spacecraft, the company is building its own spaceport in the Nizhny Novgorod region. It is assumed that future space tourists will be able to enjoy a 15-minute flight, rising to a height of 200 km.
According to Pushkin, already at the beginning of mid-summer of next year, firing tests of a power plant intended for future company launch vehicles will be conducted.
When developing the engine, two versions of the technology for its creation were considered: classical and additive. According to the director of the company, the unit, which will be tested next year, will be 90% printed on a 3D printer.
Earlier it was reported that the first test launch of the rocket from CosmoCurs will take place as early as 2024. At the same time, despite the fact that the project of a private spaceport in the Nizhny Novgorod region has not yet been agreed with Roskosmos, Pushkin assures that this will not affect the timing of testing the future carrier.