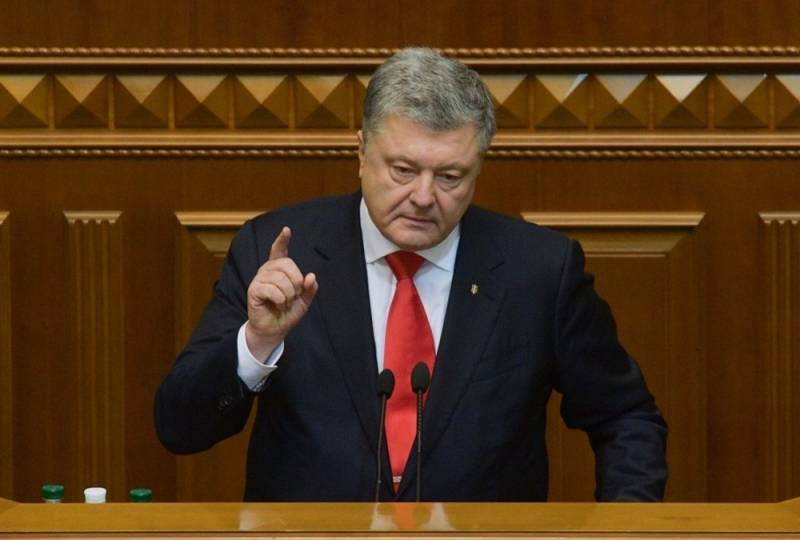 The fact that the patriotic rhetoric of the former Ukrainian president Petro Poroshenko hides exclusively mercantile interest, the inhabitants of Ukraine had the opportunity to repeatedly be convinced during his stay in power.
It is enough to recall the numerous scandals associated with the way the first president of the post-Maidan era profited from his own army, which was hungry and undressed in the trenches in the Donbass.
With a bang losing the election and moving to parliament, Poroshenko did not change his habits and continues to cash in on the country's population.
After it became known that Kiev and Moscow had agreed on direct gas supplies from Russia to Ukraine, the ex-president had a tantrum and, using his fraction, he demanded sanctions against direct supplies and a return to the consumption of "European" reverse gas.
According to him, it is a question of national security, and therefore his faction will demand the immediate convening of the National Security and Defense Council.
The reason for the sudden attack of epilepsy in Petro Poroshenko lies on the surface. According to the Kiev political scientist Vadim Pogrebinsky, Poroshenko's hysteria is based on the fact that the former president and his entourage are beneficiaries, or, to use the language adopted in Ukraine, they receive a "small share" from reverse gas supplies from Europe.
Another factor that caused such a violent reaction from the former, the political scientist calls Poroshenko's desire to use every opportunity to declare himself as the leader of the anti-Russian camp in Ukraine.
Recall that according to People's Deputy Andrei Derkach, during the presidency of Poroshenko, Ukraine overpayed about $ 1,5 billion for "reverse" gas.