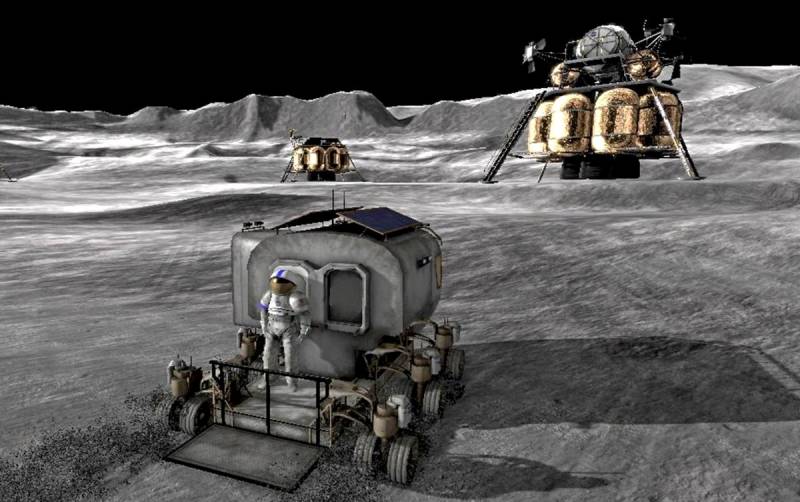 The unified space program, which Roscosmos plans to launch next year, will include heavy vehicles for drilling the lunar surface and collecting minerals. This was announced on the eve of the head of the state corporation Dmitry Rogozin.
The functionary said that the program will include heavy devices for drilling regolith, collecting the necessary samples of lunar soil, as well as their subsequent delivery to Earth. At the same time, the head of Roskosmos noted that the automatic modules Luna-25 and Luna-26 already have a real embodiment.
Contracts are signed, chief designers are appointed, work is underway. There will be no long-term construction
Rogozin stressed.
Recall that the launch of the Luna-25 research module is scheduled for 2021. Luna-26 will fly in 2023-2024, and Luna-27 will fly in 2025-2026. Then, in 2026-2027, the Luna-28 apparatus will be sent to our natural satellite, which will have to take soil samples and deliver them to Earth. And finally, until 2030, the Luna-29 mission is planned. The latter involves sending a heavy rover that can study geological samples on site.
In addition, Rogozin said that the newly launched Spectrum-RG telescope will become a kind of navigator for the Russian
lunar program. The device is capable of measuring the exact distance to any objects. The project has already been dubbed Astro-Glonass.