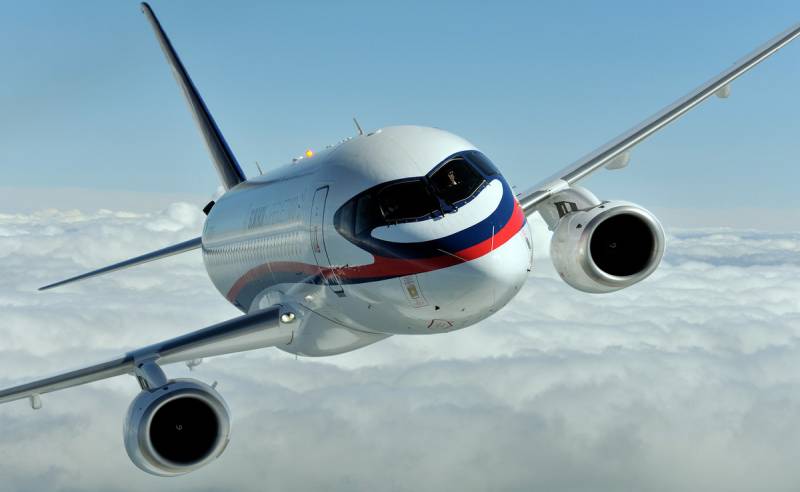 The illusions that domestic aircraft manufacturers experienced in the 2000s regarding foreign "partners" led to the fact that the state budget would have to spend another billions of rubles to create a "Russified" version of Superjet.
According to the publication
RBC
, only the development of the SSJ-New aircraft "with maximum import substitution" will cost the Ministry of Industry and Trade 15 billion rubles.
At the same time, the total expenses for research and design work will amount to 18,5 billion rubles. And, according to the publication, this amount is not final.
The publication clarifies that information about this is available in the SPARK database.
Thus, the Ministry allocated 14,867 billion rubles for scientific, technical and development work on the SSJ program in a modification that provides for the maximum import substitution of components and systems (code SSJ-NEW-2020).
At the request of the publication, the Ministry of Industry and Trade confirmed the above information. The department specified:
The contract will be concluded in December 2019 and will be designed for two years.
Recall that the project of the Russian short-haul narrow-body passenger aircraft Sukhoi Superjet 100 was created with the participation of French and American companies.
According to 2018 data, the total share of imports for the production of the SSJ 100 was 68%.