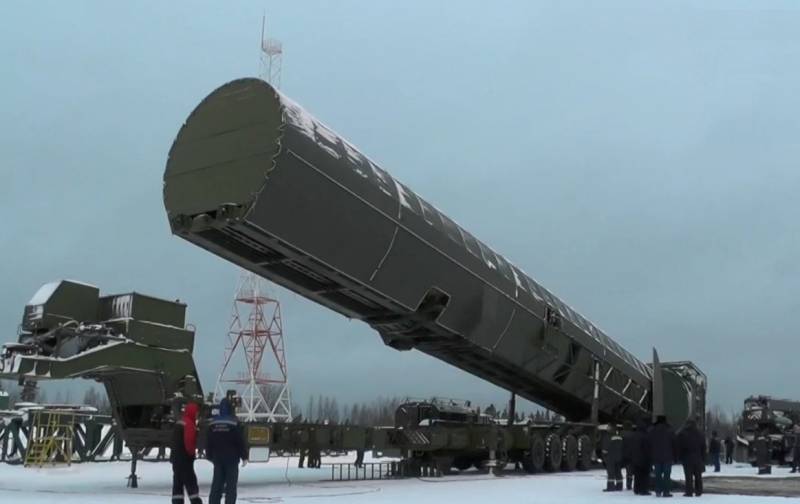 Russia continues to demonstrate openness and readiness for dialogue on the extension of the existing Strategic Offensive Arms Treaty (START-3).
During the talk show "The Big Game" on Channel One, Russian Foreign Minister Sergei Lavrov said that in the future Moscow is ready to show Washington the latest Sarmat ballistic missiles.
The country's chief diplomat reminded those present and the audience that the latest Avangard missile system had already been shown to American inspectors:
We already told the Americans that we presented our new systems, including hypersonic weapons. We presume that the Vanguard and Sarmat systems are covered by the contract.
According to the Foreign Minister, Russia is ready to embed these systems in the existing Strategic Offensive Arms Treaty (START-3).
In addition, he stressed that for those Russian systems that do not fall under the terms of the existing agreement, Moscow is ready to conduct separate negotiations.
Recall that the ICBM "Sarmat" (RS-28) is designed to replace the world's heaviest strategic missile "Voevoda" and will go into service with the Russian army in 2021.
The concept of the complex provides for the delivery of warheads along such trajectories and in such ways that significantly complicate their destruction even by promising missile defense systems.