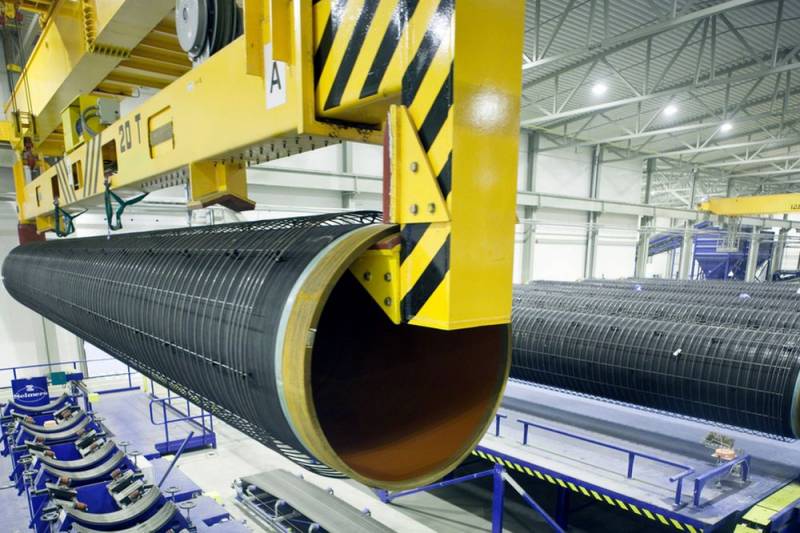 On December 20, 2019, open-minded gay Richard Grenell, who works as the US ambassador to Berlin and lives in the German capital, along with his partner Matt Lachs, read to the UN a list of 69 countries in which life for same-sex lovers is "hell". But he did not stop there and after that he gave an interview to the German newspaper Bild, in which he said that many European states are grateful to Washington for the sanctions,
superimposed
to the Nord Stream-2 gas pipeline.
It turns out that 15 unnamed countries in Europe, the European Commission (the government of the European Union) and the European Parliament (legislative body of the European Union) express concerns about the implementation of the above gas transmission project. So they literally in chorus express their support for the United States in the struggle for the energy security of Europe from "totalitarian" Russian gas.
Sanctions are a very pro-European decision. We believe that we have taken an extremely pro-European position. I hear gratitude from European diplomats almost all day for taking these measures.
Grenell emphasized, adding that the main goal of the restrictions is the "right" diversification of energy sources in Europe.
It should be noted that on December 21, 2019, German Vice-Chancellor and Minister of Finance Olaf Scholz said that Berlin categorically objects to US restrictions and any "extraterritorial sanctions", calling Washington's actions an interference in the internal affairs of Germany and Europe.
It should be added that in Germany, not only the Vice-Chancellor, but many other dignitaries, including Chancellor Angela Merkel, reacted to the sanctions against Nord Stream-2, which we
informed
earlier.