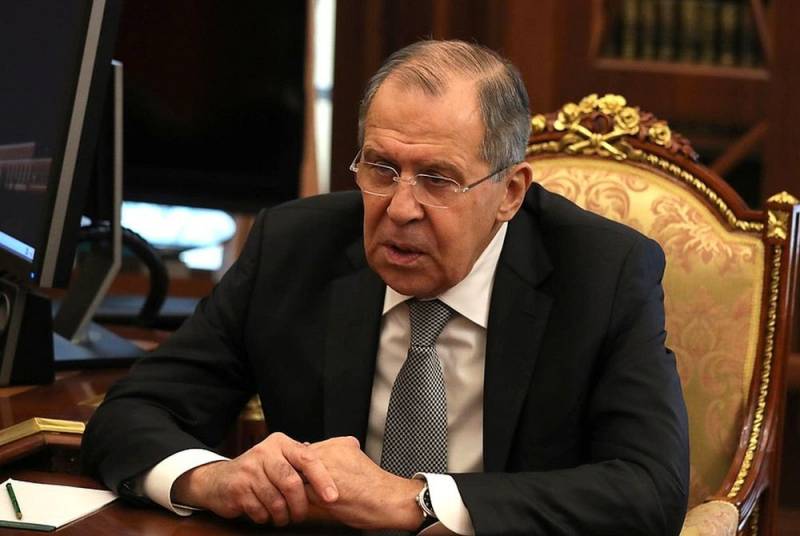 Recently, Hu Sijin, editor-in-chief of the daily Chinese newspaper Global Times (specializing in international affairs), commenting on the large press conference of Russian President Vladimir Putin, called on Beijing and Moscow to provide strategic support to each other amid their friction with Washington. And so, Russian Foreign Minister Sergei Lavrov said that Russia would not worsen relations with China, "so that Americans are happy."
The head of the Russian Foreign Ministry said this on the air of the Big Game program on
Channel One
. The minister said that in the process of recent communication with former US Secretary of State Henry Kissinger, he told about his book on China. The book says that the ideal situation for the US will be when Washington's relations with Moscow and Beijing become better than relations between Russia and China now.
We will not worsen our relations with China just to make Americans happy, but the idea that we need to achieve our goals through positive development of cooperation, and not through sanctions and ultimatums, probably deserves at least recognition
- said Lavrov.
It must be recalled that Russian leader Vladimir Putin has repeatedly said that a unipolar world is an illusion. In addition, Moscow has consistently strengthened relations with Beijing. It was not in vain that the Kremlin repeatedly emphasized that the "unprecedented level of trust" between Russia and China, on which mutual success is based, speaks even better than any numbers.