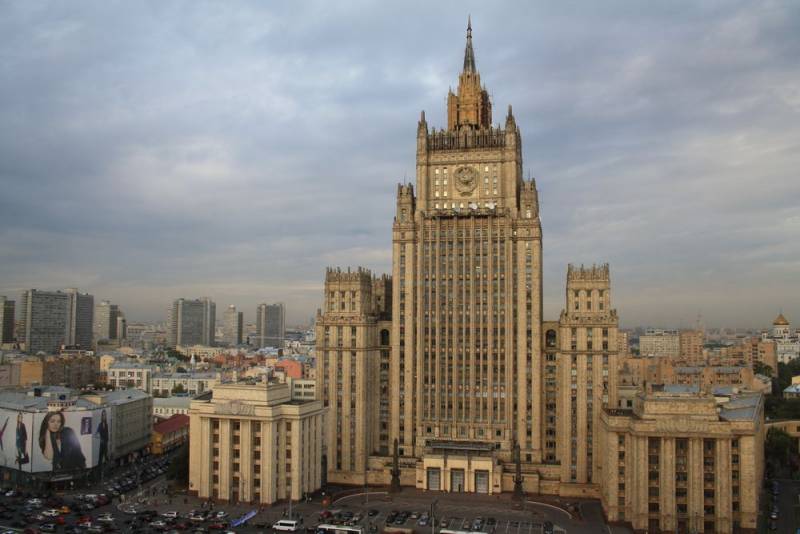 Recently we
Reported
how Washington imposed sanctions against the Nord Stream-2 gas pipeline, through which blue fuel should be supplied from Russia to Germany via the Baltic bottom. And so, the Russian Foreign Ministry commented on the introduction by the Americans of sanctions against their own allies.
It should be noted that in Berlin, too, with
perplexed
watching what is happening, because even during the years of the Cold War Germany (Germany) received gas from the USSR. However, they cynically respond to this from Washington that at that time the United States had not yet traded in its liquefied natural gas (LNG).
We are watching with interest how the USA crosses the landmark line in the external
policy
starting to impose sanctions, which Russia has long been accustomed to, against its own allies. This is exactly what is stipulated by the law of December 20 on spending on US military needs in 2020, which contains a section on the protection of European energy security
- said in a comment by the Russian Foreign Ministry.
It is clarified that in this matter, the desire to harm Russian exports from the United States is not the main thing. This clearly shows Washington's desire to impose its expensive LNG on Europe, instead of cheap pipeline gas from Russia. By this, the Americans are trying to undermine the competitiveness of Europeans in world markets. Naturally, Europe is not enthusiastic about this.
The Russian Foreign Ministry emphasized that the sanctions mentioned above primarily concern not Russian companies, but European companies that participate in the laying of the gas pipeline. Thus, in Washington, for the sake of geopolitical ambitions and commercial gain, they decided to sacrifice their closest NATO partners.
At the same time, the ministry added that Russia has both implemented and will continue to implement its
economic
projects regardless of anyone's sanctions (restrictions and ambitions). The Russian Foreign Ministry is watching with interest how real and independent the countries of Europe are, which Washington forces to finance US interests.