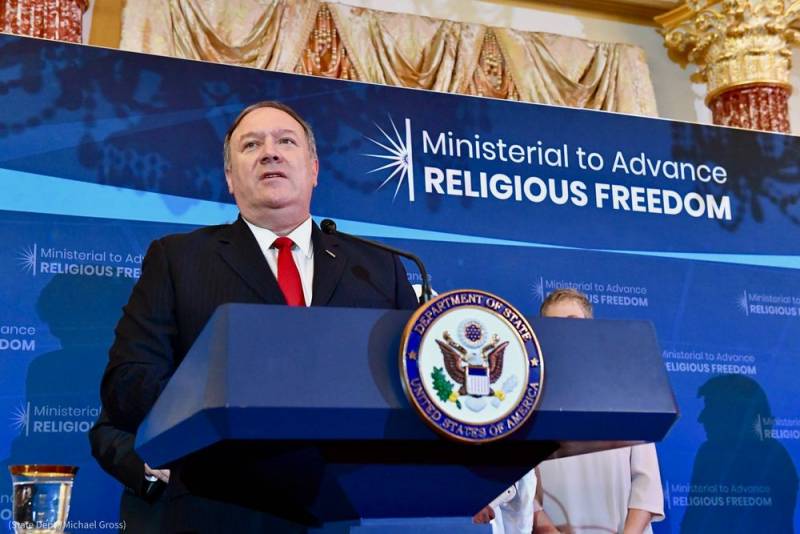 On December 20, 2019, the UN Security Council refused to support Moscow's draft resolution on Syria, after which Russia vetoed a draft resolution proposed by the West to extend "cross-border humanitarian assistance" to this country and, together with China, blocked the resolution of Belgium, Germany and Kuwait on a ceasefire in Idlib . After that, the head of the US State Department, Michael Richard "Mike" Pompeo (Michael Richard "Mike" Pompeo, born in 1963) burst into condemnation of the actions of Moscow and Beijing.
It should be noted that according to Russia and China, the resolution of Germany, Belgium and Kuwait was to save the terrorists in Syria, where
announced
the large-scale offensive of the Syrian Arab Army (SAA) on Idlib. In addition, Western "cross-border aid deliveries" are seen in Moscow as assistance to terrorists, and not to the civilian population of Syria.
According to the US Secretary of State, the veto of Russia and China is "shameful," since the adoption of the resolution could "provide vital assistance to about 4 million Syrians." He stressed that "Russia for the 14th time, and China for the 8th time" failed the adoption of the resolution, deciding once again to support its "junior partner in Damascus".
Pompeo is convinced that "feeding the millions of starving Syrians" is impossible. Therefore, there is no alternative to "UN cross-border supplies." In any case, "until the Syrian regime stops the war against its own people," and Syrian President Bashar al-Assad "will not take responsibility for ensuring unhindered humanitarian access to every needy Syrian." He added that help is also needed for "displaced persons, regardless of where they live."