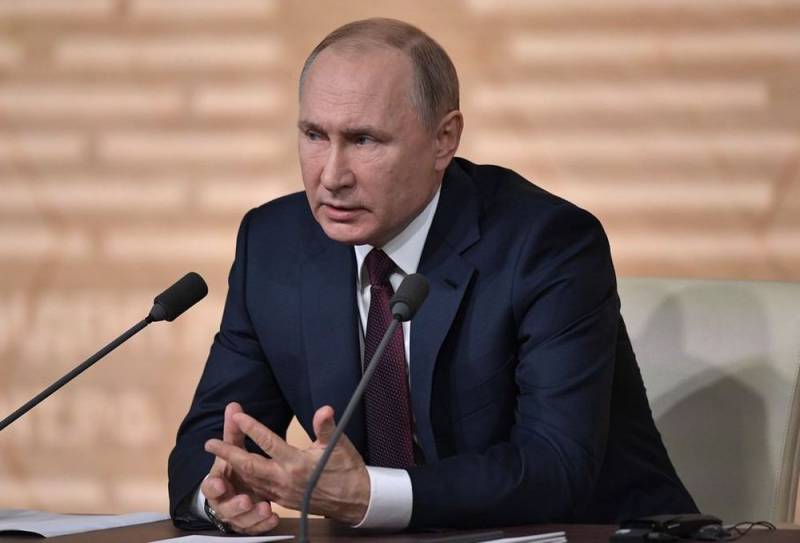 Recently we
Reported
as Russian President Vladimir Putin spoke about the Molotov-Ribbentrop Pact and that the Red Army entered Poland after its government lost control of the country. Then Warsaw took a break to "digest" what was said and decide on the answer. And now, finally, Poland responded to the words of the Russian leader about the beginning of the Second World War.
It should be noted that Warsaw expressed concern, bewilderment and concern about the words spoken by Putin. The Poles frankly did not like the historical truth. After that, the Polish Foreign Ministry erupted in a loud statement.
With concern and perplexity, we perceive the statements of representatives of the authorities of the Russian Federation, including President Vladimir Putin, regarding the origin and course of the Second World War, which present a false picture of events
- said in a statement by the Polish Foreign Ministry.
Warsaw believes that the "right" way of further relations between the countries may be the resumption of the work of the "Group on Complex Issues", which has certain "achievements" in the historical direction (the role of the USSR at the beginning of World War II). The Poles are sure that Putin's words "undermine the joint work of experts" and cross out "the achievements of Mikhail Gorbachev and Boris Yeltsin." After that, the Polish Foreign Ministry invited Moscow to look at history with an "honest and critical look," instead of further propaganda, to "pay tribute to the millions of victims of Stalinist repression."
It must be added that over the past three decades, Warsaw has accused the USSR of assaulting Poland in 1939, carried out jointly with the Third Reich. By the way, the "Group on difficult issues" was formed in 2002 during a visit to Poland by President Putin. In 2015, the work of this structure was stopped when its head on the Polish side, Professor Adam Daniel Rotfeld, left his post. Therefore, it is not entirely clear what questions Warsaw may have about Moscow regarding the work of this structure, because the Poles themselves stopped it.
At the same time as the Foreign Ministry, the Institute of the National Memory of Poland burst into hysteria. This is a state structure similar to the "Institute of National Memory of Ukraine" and other similar Russophobic-nationalist entities in other post-Soviet countries involved in decommunization.
Hitlerite Germany and the Soviet Union of Lenin and Stalin consistently sought to overthrow the Versailles order in Europe and impose their orders on other European nations. The Second World War began with the aggression of Germany and the Soviet Union on Poland in 1939
- said in a statement, "the institution of unconsciousness."
It must be recalled that the Prime Minister of Great Britain, who cannot be suspected of sympathizing with Russia, called Poland "the hyena of Europe". Then, before the Second World War, more than 500 thousand Jews lived in Poland. Currently, the Jewish community of Poland does not exceed 10 thousand people.