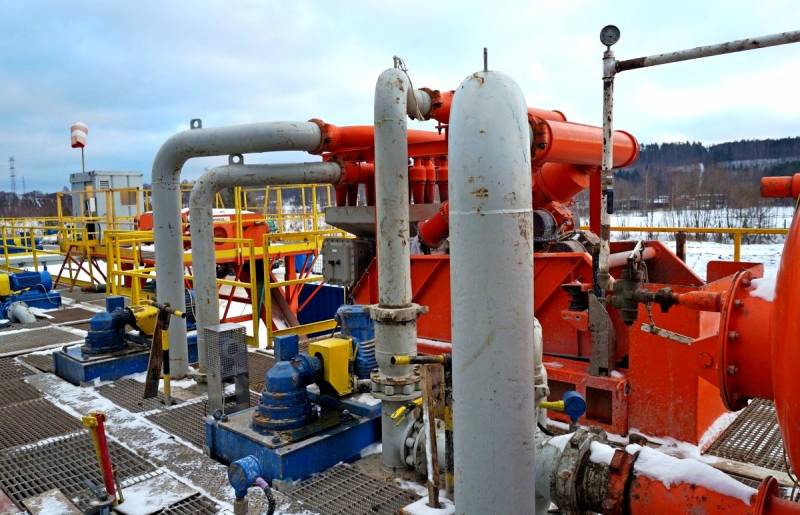 Recently we
told
as in Kiev they announced "relieve" regarding the agreements reached with Moscow on further gas transit to Europe, and the head of PJSC Gazprom Alexey Miller confirmed the rumors that Naftogaz Ukrainy would pay $ 2,9 billion by decision of the Stockholm arbitration. And so, a Russian political scientist, journalist, media consultant and
political
expert Alexander Asafov called the deal with Ukraine the defeat of Russia with "obviously strong positions."
It should be noted that after studying the available materials, Asafov was dissatisfied with the terms of the transit agreement. After which he posted his opinion on his own page on Facebook.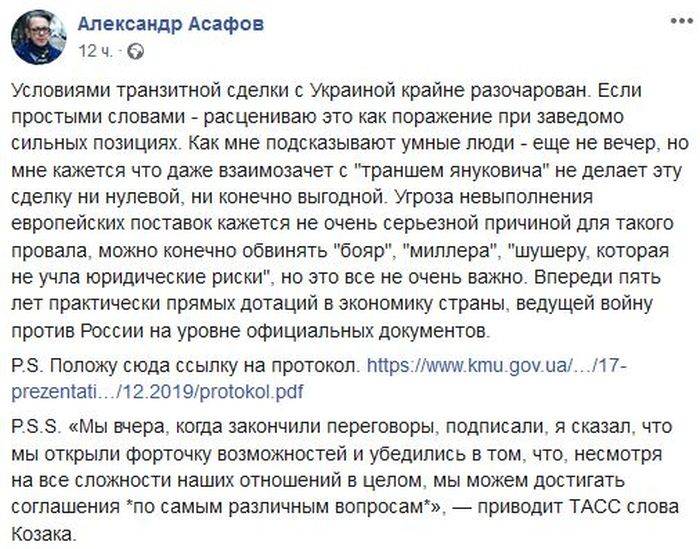 Asafov is sure that Moscow had significantly stronger positions than Kiev, but in the end Russia turned out to be the loser. At the same time, even if Ukraine agrees to repay a "$ 3 billion" Yanukovych loan (debt in Eurobonds) to Moscow, this deal will be neither zero nor profitable for Russia.
In his view, the threat of failure to fulfill obligations to Europe on gas supplies "seems not a very serious reason for such a failure." After which he suggested that it was possible to blame the "boyars" who did not take into account the risks.
Asafov was indignant that Russia, in fact, agreed to subsidize
the economy
Ukraine over the next five years. He believes that it is impossible to help the economy of a hostile country that is waging war against Russia "at the level of official documents".