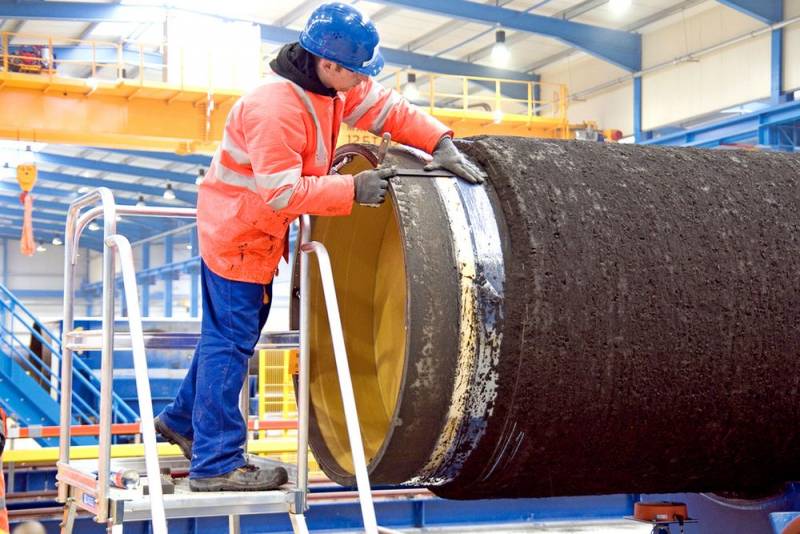 Recently reported as German Chancellor Angela Merkel
reacted
on attempts by US lawmakers to impose restrictions on the Nord Stream-2 gas pipeline and what the US
introduced
sanctions on this gas transportation project, halting its final implementation. And so, on December 21, 2019, the German government issued an official statement on this subject.
The statement said that Berlin took note with regret of the entry into force of the sanctions initiated by the US Congress against Nord Stream 2 and Turkish Stream. The Germans believe that the restrictions are Washington's interference in European affairs. Then they reminded that they reject "such extraterritorial sanctions."
They affect German and European companies and constitute interference in our internal affairs.
- said in a statement posted on Twitter account of the representative of the German government Ulrike Demmer.
It should be added that sanctions on "flows" are recorded in the US defense budget for 2020 and have already been signed by the owner of the Oval Office in the White House. The fiscal year in the United States begins on October 1 of the previous year.
We remind you that before this, German Foreign Minister Heiko Maas said that European energy issues should be resolved in Europe, and not in the United States. Then he clarified that the German government was in talks with the United States, trying to convince the Americans to abandon the sanctions.