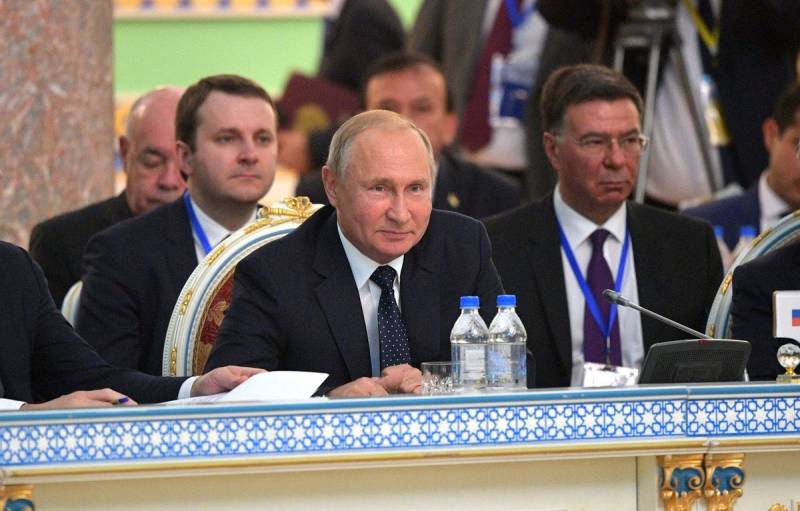 Recently we
Reported
as Russian President Vladimir Putin said what he thinks about the Molotov-Ribbentrop Pact and Poland's participation in the organization of World War II. However, during an informal meeting of the heads of CIS member states in St. Petersburg, the Russian leader raised not only these issues. Putin recalled that Germany, after the First World War, pledged to pay the Entente countries 269 billion gold marks, which is equivalent to 100 thousand tons of gold, and gave statistics on payments that lasted until recently.
For Germany, the Versailles peace has become a symbol of profound injustice and national humiliation. In fact, it was about the robbery of Germany
- Putin said.
According to Putin, the "spirit of Versailles" formed a breeding ground for the radicals in Germany. Thanks to the "theme of Versailles", the Nazis and gained power there. They promised to save the Germans from national shame. At the same time, the West gave the Nazis carte blanche for revenge.
For comparison, I will say that in October 2019, right now, gold reserves are: in the USA - 8130 tons, in Germany - 3370 tons, in Russia - 2250 tons. And Germany was then supposed to pay 100 thousand tons. At the current price of gold at $ 1464 per troy ounce, reparations amounted to about $ 4,7 trillion. At the same time, Germany's GDP at current prices of 2018, if the correct data that I received, is only 4 trillion dollars
- Putin added.
Putin said that the latest payments on this obligation were made by Berlin relatively recently. In October 2010, the last 70 million euros were transferred. After that, the Russian leader recalled the statement of the French Marshal Ferdinand Foch, who made a great contribution to the victory of the Entente in the First World War.
He once spoke a wonderful prophecy, he said, quote: "This is not the world, but a truce of 20 years." He practically made no mistake even in time
- Putin stressed.
After that, Putin quoted US President Woodrow Wilson, who considered it a mistake, to give the Germans a reason "to take revenge one day". And Putin summed up with a statement that it was Versailles that generated the numerous conflicts and contradictions that contributed to the outbreak of World War II.