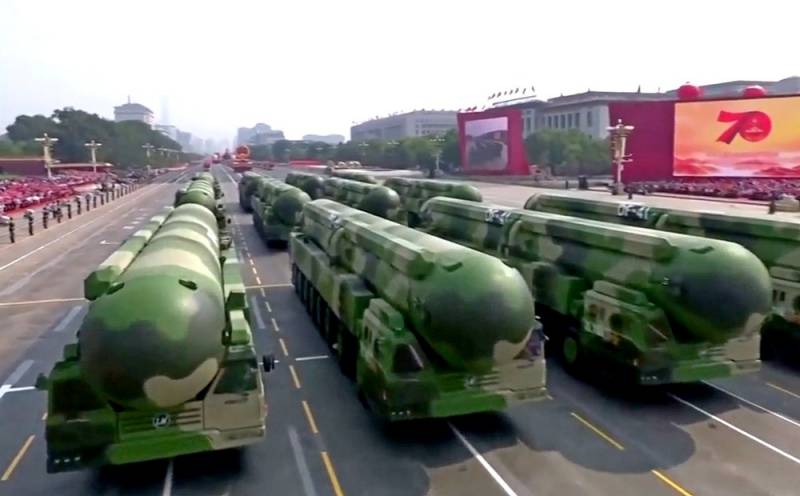 Apparently, Donald Trump is haunted by John F. Kennedy's "laurels".
Policy
the current American president may well lead to a new version of the Caribbean crisis.
The "usefulness" of deploying medium and shorter range cruise missiles in the Asia-Pacific region was announced by the US Air Force commander in the Pacific and Indian Oceans. This step by Washington will create a threat to both China and the Russian Federation. What will Beijing and Moscow be forced to answer?
There is a strong impression that the corresponding political decision in the White House has already been taken. President Trump previously stated the need to "bring to life" Russia and China, and he is a man of action. However, the consequences could be very serious for the United States.
Among the potential bridgeheads for American nuclear missiles in the Asia-Pacific region are Japan, South Korea and Taiwan. The option with South Korea is one of the most realistic, since it allows you to kill three birds with one stone: Chinese, North Korean and Russian. From Seoul to Beijing, less than a thousand kilometers, to Vladivostok - just over 700 kilometers, to Pyongyang - less than 200 kilometers. By deploying nuclear weapons in the Republic of Korea, the Pentagon will be able to deliver a disarming strike against its main opponents in the region. The flight time will be a matter of minutes.
In addition, a missile attack from South Korea or Japan on China or the DPRK can be perceived as a nuclear threat to the Russian Far East. There will be critically little time for a decision.
Equally dangerous is the deployment of American INF troops in Taiwan. From this island, most of mainland China is calmly shot through. The Pentagon will be able to immediately destroy the military and civilian infrastructure of the PRC: nuclear power plants, oil storage facilities, bridges, railways, ports, industrial centers.
Why did the US decide to aggravate the situation right now?
The answer is simple: Washington has already missed the transformation of China into an economic giant that has become a real competitor to American hegemony. Now he is faced with the task of preventing the People's Republic of China from turning into a "heavyweight" militarily. China's nuclear triad is still inferior to both Russian and American. He also does not have a developed network of foreign military bases, despite steps in this direction. China is surrounded by countries allied with the United States.
However, Beijing is unlikely to fly a white flag. He already has at his disposal medium-range missiles CJ-10K, copied from the Soviet X-55. China's reciprocal steps are likely to also follow Soviet-era recipes. Involuntarily, the deployment of Chinese nuclear missiles in Cuba or Venezuela, which are heavily indebted to Beijing, suggests itself. It is likely that China and the Russian Federation will have to somehow coordinate their defensive measures. History repeats itself.