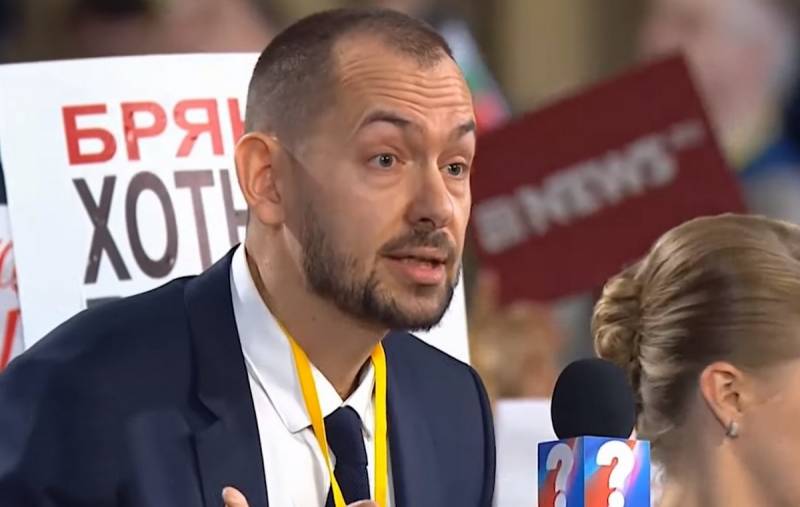 For a long time, living in Moscow, but considered formal as a Ukrainian journalist, Roman Tsimbalyuk, once again asked a "sharp" question to Vladimir Putin at the annual big press conference held on December 19.
"The Ukrainian journalist", asking a question to the head of state, decided to be smart and first said that he "had no problems while working in Russia", and then noted:
But perhaps, if the Ukrainian tanks were in the Kuban, then perhaps you would change your attitude a bit to us too.
In response, Vladimir Putin asked for clarification which tanks the journalist had in mind when speaking about Ukrainian tanks:
72nd cars or 34th?
Tsymbalyuk replied that the main Ukrainian tank is the T-64, which is produced at the Kharkov Tank Plant.
The President of Russia did not dissipate over what and in what quantities the Kharkov Tank Plant produces and put an end to the discussion of this issue:
T-64, well, this is a Soviet car.
At the same time, there is no doubt that Vladimir Putin could easily "drive" the newly-minted Muscovite Tsymbalyuk, reminding him that currently the main occupation of Kharkov tank builders is the modernization of vehicles that were assembled back in Soviet times, but not the creation of new tanks.
The answer of Vladimir Putin was so hooked on Tsimbaluk that at the end of the conference on his Facebook page he wrote:
Vladimir Vladimirovich (...) says that the T-64 is a Soviet tank. Like, we don't have anything of our own. The tank is really Soviet, but we have Ukrainian modernization to the level of "Bulat".
At the same time, Tsimbalyuk is modestly silent about what even Ukrainian experts are not hiding - the supply of Soviet tanks was not infinite, and very soon there will be nothing for Kharkov tank builders to upgrade.