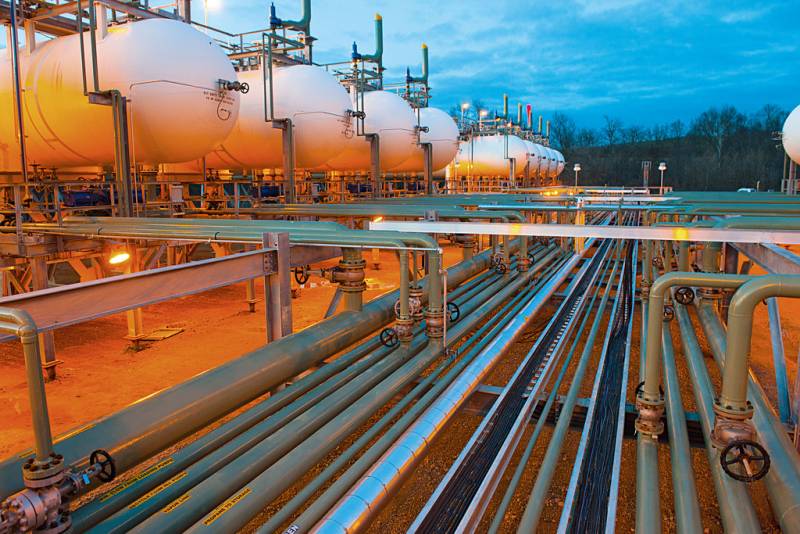 On December 18, 2019, the head of Naftogaz of Ukraine Andrei Kobolev "made happy" the Ukrainian public with information that the chances of Kiev to sign a new (or extend the old) gas transit contract with Moscow were approaching zero by the end of 2019. In addition, he announced the price of the entire gas transmission system (GTS) of Ukraine. According to his calculations, without a valid transit, the cost of the Ukrainian gas transportation system will not exceed UAH 34 billion. ($ 1,45 billion).
It should be noted that many Ukrainian "patriots" really thought that the Ukrainian gas transportation system costs tens, maybe even hundreds of billions of dollars, and the "independent" will become fabulously rich when the United States buys the "old Soviet pipe for crazy money" so as not to strain work .
There is no figure of 300 billion dollars, not even a figure of 30 billion dollars. There is a figure of 34 billion hryvnia (1,45 billion dollars). This figure reflects a more or less real value of how much the GTS will cost if it is not used in transit mode, but will be used in gas transportation mode for Ukrainian consumers
- said Kobolev.
At the same time, on December 18, 2019, on the air of the program "60 minutes" of the TV channel
"Russia 1"
there was a People's Deputy of the Verkhovna Rada of Ukraine from the Opposition Platform - For Life, Sergei Levochkin, who is suspected of aiding Euromaidan in Kiev in 2013-2014. In his opinion, Ukraine's losses from transit may amount to more than $ 3 billion a year, given that Ukraine's total GDP is about $ 154 billion. He is confident that if the transit ceases, the "non-transitory" one will fall short of 2.5% of GDP.
Non-renewal of gas transit agreement between Russia and Ukraine is absolute
economic
nonsense. We hope President Zelensky finds
political
will and extend this contract
- said the former head of the administration Viktor Yanukovych.
Levochkin recalled that since 2014 Ukraine has transited 474 billion cubic meters. m. of gas and earned $ 14 billion. This is more than $ 2,5 billion per year. He specified that the country simply cannot lose such a source of income.