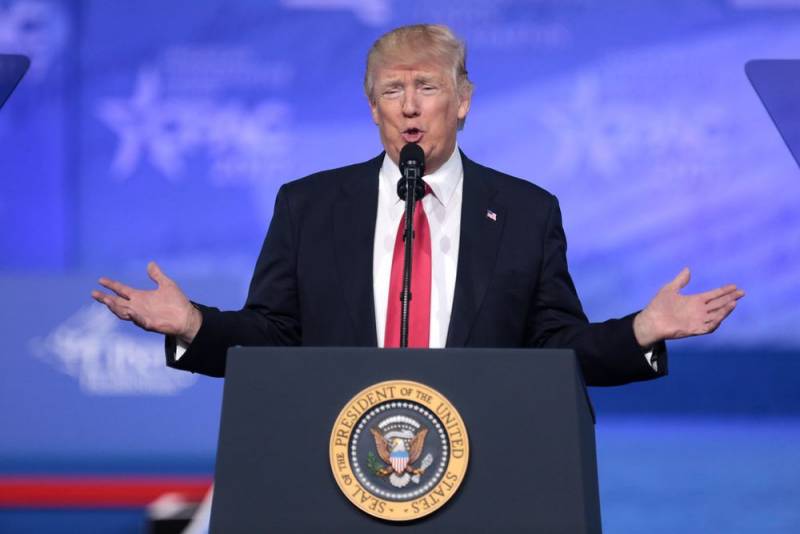 In September 2019, Nancy Patricia D'Alesandro Pelosi, Speaker (President) of the House of Representatives of the U.S. Congress (Born 1940)
announced
about the beginning of the impeachment procedure of President Donald Trump (Donald John Trump, b. 1946). And so, it became known that the lower house of the American parliament did vote for impeachment of the incumbent head of state, moreover, under two articles: "abuse of authority" and "obstruction of Congress". Trump has already called it the "political suicide" of the US Democratic Party.
This lawless and politically engaged impeachment is the march of the political suicide of the Democratic Party
- said Trump, who used to call what was happening an attempted coup.
Have you seen my ratings? .. They tried to impeach me from the first day. They tried to do this even before I started the fight.
Trump noted on December 18, 2019 at a rally in Michigan.
Therefore, it is not surprising that Trump considers the vote to be an attempt to annul the "opinion of tens of millions of American patriots" who supported him in the 2016 elections. In addition, the White House called the incident "one of the most shameful episodes in the history of the country." The official statement said that Trump is ready to vote in the Senate (upper house of parliament) of the US Congress, he is confident that he will be acquitted.
The current vice president of the United States, Michael Pence (Michael Richard "Mike" Pence, b. 1959) also did not sit aside. He stated that the "Democratic loafers" are seeking an impeachment of Trump, because they know that they will not be able to win the election. According to Pence, "now the left-wing radicals have taken control of the Democratic Party."
I must add that the Democrats in the lower house of parliament have a majority. But not all Democrats voted for impeachment. For example, a candidate for the presidency of the United States from the Democratic Party Tulsi Gabbard abstained from voting (Tulsi Gabbard, b. 1981). At the same time, the Republican Party of the United States in the Senate has a strong majority, which is not going to vote for the impeachment of Trump.