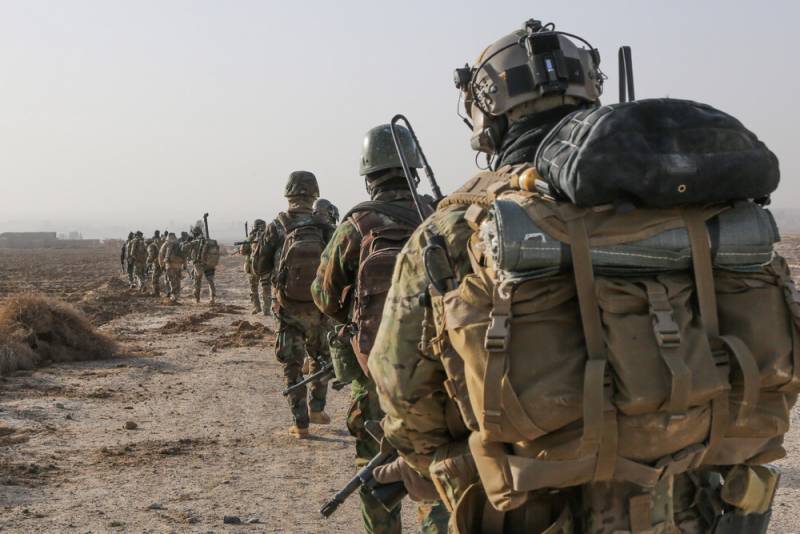 The US administration has once again changed its decision about the military contingent in Syria and is returning the US military to the checkpoints and bases they had abandoned earlier.
The Turkish Anadolu agency reports that six out of sixteen bases abandoned during the start of Turkish Operation Source of Peace in the border regions in northern Syria were taken under control of the US military contingent.
The report said that the Pentagon has located its units in northeast Syria in the border area with Turkey and Iraq and in the areas of oil fields.
According to information available to the Turkish portal, the US military is currently deployed at 11 bases and roadblocks in Syria, of which five are in Hasek, four in Deir Ez-Zor and two in Raqqa. The construction of two US Army checkpoints in Deir ez-Zor province also begins.
Obviously, the goal of the Americans is to ensure their military presence in Syria and control over oil fields, which can bring millions of dollars in non-taxable and uncontrolled profits.
Thus, the territory of Syria continues to remain a place of confrontation of a number of states pursuing their interests.