The launch of the Ukrainian telecommunications satellite Lebed, which was scheduled for 2018, will not take place. According to Interfax, the very possibility of such a launch is in question.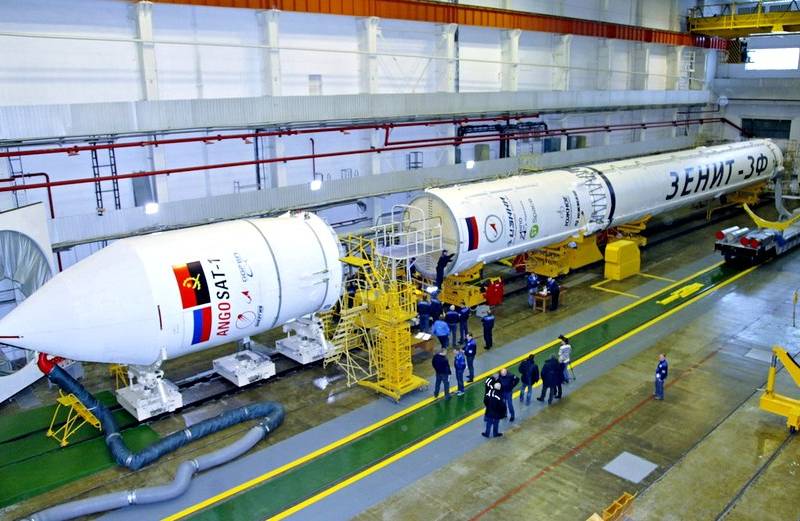 The thing is that it must be launched into orbit by the Zenit launch vehicle, which is assembled on the Dnepropetrovsk Yuzhmash. The readiness of the rocket is only 2-3 percent, that is, almost exclusively on paper. And there is nothing to assemble it from, because for more than 70% it consists of Russian components, including the first stage of engines.
Russian suppliers, in turn, require Ukrainians to pay in advance for the supply of necessary components, believing that after launch partners from Nezalezhnaya may simply not pay.
The satellite itself is a Russian development. It is still located at the manufacturer in Krasnoyarsk, in custody. In 2016, it became known that its shelf life is coming to an end, and in order for the Swan to continue to be suitable for possible use, it is necessary to carry out work to replace part of its equipment.
Therefore, the question is still in limbo. Will it be possible to resolve it? Time will tell. But it must be recalled that the so-called Sea Launch, a floating launch platform owned by the Russian airline S7, has previously abandoned Zenit Ukrainian launch vehicles.