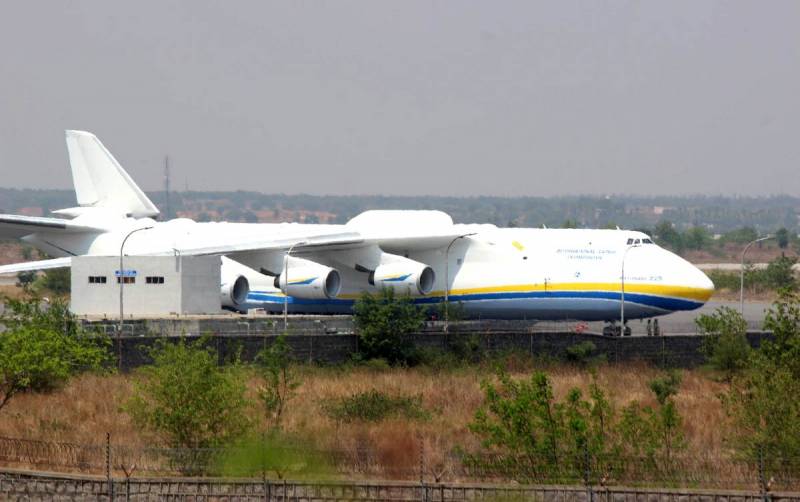 Many problems have long been known about the problems of the Ukrainian aviation industry. For years, the Antonov enterprise has not been able to get out of the systemic crisis aggravated by the severance of industrial ties with Russia. But now, it seems, "Antonov" really is "everything" ...
A powerful state enterprise was created by the forces of a huge power, the USSR. The track record of Antonov is impressive. Among his designs are the famous An-2 "corn carrier", the An-12 military transport aircraft that continues to fly to this day, the winged giants An-22 Antey, An-124 Ruslan and An-225 Mriya. An aviation enterprise was born in Novosibirsk, but after it was transferred to Kiev. As it turned out later, the decision turned out to be fatal to him, since the "Antonov" after the collapse of the Soviet Union went to the "independent".
Problems began long before the Maidan, but after 2014 the fate of the company was a foregone conclusion. Production practically stopped; documentation for aircraft began to be sold abroad. The former General Director of the GP collected his bags and moved to Azerbaijan. Experienced specialists began to leave, replaced by "green" youth and the notorious "effective managers."
As a matter of fact, the latter are now putting an end to the "Antonov". One of the former members of the team Poroshenko Aivaras Abromavichus, the current general director of Ukroboronprom, which includes the aviation company, intends to "optimize" the work of Antonov. He does this very peculiarly: they intend to demolish the enterprise.
"Antonov" was not lucky to stand in the Ukrainian capital, occupying expensive land. If you believe the deputy Alexander Dubinsky, Aivaras Abromavicius most of his time is preparing this "optimization". The company will be demolished, the land in Kiev - sold out. The persons involved in the scheme will warm their hands on this well. And what will happen to Antonov?
And with him everything is much sadder. They intend to transfer it to the Kiev region, the village of Gostomel, where the land is cheaper. A new building in a clean field at the expense of state funds, of course, opens up additional opportunities for corrupt officials. This means a guaranteed long-term construction, since no one in his mind will cut a chicken that lays golden eggs.
You can forget about restarting Antonov in a new place, this project is guaranteed to turn into a financial "black hole" for the budget. Even if it starts functioning in a few years, all its employees will find another job by then. How from Kiev every day thousands of people must go to this very Gostomel and back, it is not clear.
"Antonov" is "everything." The stripping of Ukrainian industry by the hands of "effective managers" is coming to its logical conclusion.