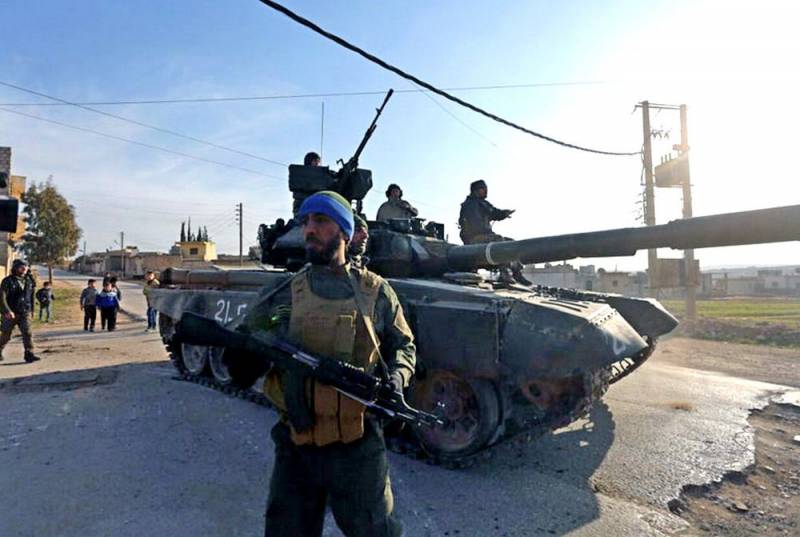 The Syrian daily newspaper Al-Watan (Syria), owned by cousin of President Bashar al-Assad Rami Makhlouf, published in Damascus in Arabic, informed the public that the Syrian Arab Army (CAA) is starting to clean up the "reserve" of militants, which Idlib has evolved over the past seven years. Currently, government forces are gathering reinforcements and reserves, and can begin a large-scale military operation in the near future.
The army pulled in significant military reinforcements yesterday to contact lines in Idlib, such as the cities of Khan Sheikhun in the south and Sinjar in the east ... The military are waiting for orders from their superiors and can begin the operation at any time
- said the source of the newspaper from among the military.
The source clarified that the SAA is ready to conduct the mentioned operation not only in the specified province, but also in its neighboring regions (Aleppo, Hama and Latakia). There, too, there are territories that are held for a long time by "barmalei" -jihadists and "moderate" terrorists.
The source added that on December 16, 2019, the Syrian Air Force launched targeted attacks on clusters of militants, their positions,
technology
and various objects. According to preliminary data, "dozens of militants were liquidated" in the vicinity of the cities of Idlib, Maaret Numan and other settlements. And on the night of December 17, 2019, SAA units entered into battle with militants in the Rashidin area of ​​Aleppo city.
By the way, do not confuse this newspaper with other Arabic-language newspapers, which have the similar name al-Watan and are published in the Greater Middle East region. It should be recalled that according to the statements of official Damascus, in the province of Idlib and in the adjacent territories, a group of terrorists has accumulated in number of about 80 thousand individuals. They have a single management structure and regularly carry out attacks from their enclave.