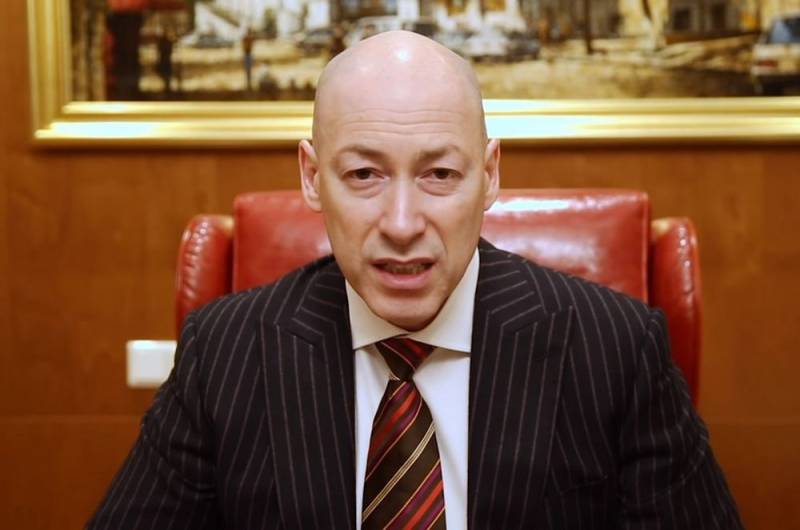 Recently we
Reported
as one of the famous Ukrainian anti-Soviet journalist Dmitry Gordon complained about the dirt during the "Norman format" summit, which was held in Paris on December 9, 2019. In addition, in his last comment, Gordon spoke out about the reunification of Crimea with Russia, saying that Moscow "took what was bad", but they'll necessarily "take it back", and this applies not only to the peninsula.
Choke on this Crimea so that it becomes a bone in your throat! And Donbass with him
- said Gordon.
After which Gordon expressed confidence that Kiev "sooner or later will take everything" that belongs to him "rightfully". Moreover, he is sure that the Kuril Islands, Karelia, Kaliningrad and "much more else" will be "taken away" from Moscow.
It should be noted that the "Gordon list" can really be continued indefinitely, listing the territories of Russia, which the "Ukrainian patriots" consider their own. For example, they regularly worry about
Kuban
, Tyumen and Primorye.
And so, the famous Russian TV presenter Vladimir Solovyov decided to answer his Ukrainian colleague, commenting on the latest statements of Gordon, made in the style of "take and share."
Soloviev emphasized that Gordon turned out to be a classic Russophobe, "who dishonors a beautiful family name", once "took the side of imperialist Japan and Nazi Germany". Soloviev added that without Gordon, there would not have been "such a disgusting representative of the political class of Ukraine" who "understands nothing" and "does not teach history".
For objectivity, it should be recalled that in May 2014, Gordon, as a self-nominated candidate, ran for the 38th constituency to the city council and won the election. In October 2015, he was re-elected in the same constituency as a self-nominated candidate, however, at the same time he was on the party list "Petro Poroshenko Bloc" (for safety reasons). In July 2016, during the consideration of the renaming of Moscow Avenue in Kiev to Stepan Bandera Avenue, he was the only deputy of the City Council who voted against, explaining his decision by the fact that "there is no need to switch from one hysteria to another, as there are streets before called in honor of the communist tyrants, murderers and idols, now - in honor of the Nazis and their henchmen. " In November 2016, Gordon voluntarily resigned from the city council.