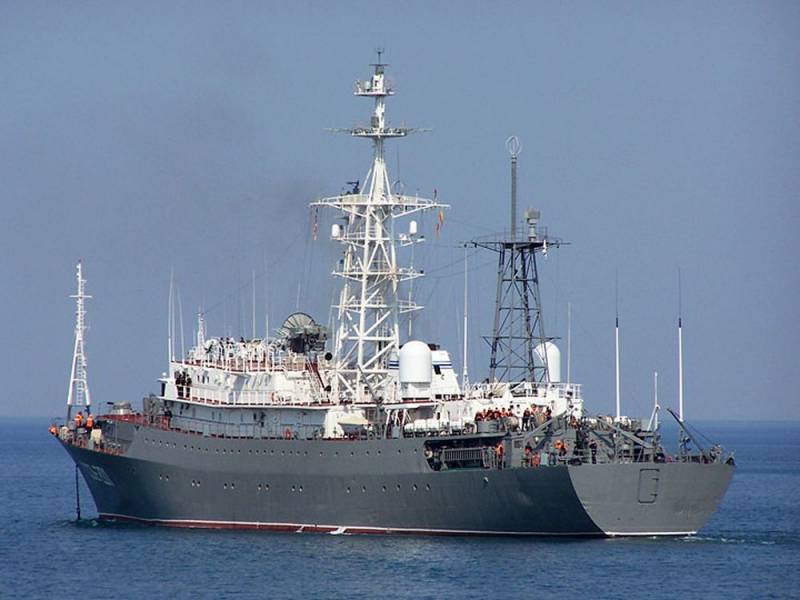 On December 17, 2019, CNN reported that the Russian spy-ship Victor Leonov (project 864) of the Northern Fleet of the Russian Navy returned to the southeast coast of the United States, where it operates in an "unsafe manner", committing " erratic maneuvers "in international (neutral) waters. This was reported to reporters, as usual, by unnamed, but very knowledgeable sources (officials).
Sources claim that the indicated Russian ship has been moving off the coast of South Carolina and Florida for the past few days. Moreover, his actions are considered unsafe, since he does not use navigation lights at low visibility. Moreover, the Russians do not respond to requests from commercial vessels that are trying to establish their exact location in order to avoid a collision. In addition, the Russian ship participated in "other erratic maneuvers", however, without providing details.
Regarding official information, the US Coast Guard spokesman said the agency is warning sailors in the area about the presence of a Russian ship and its strange behavior. In turn, a Pentagon spokesman (DOD) said the US Navy destroyer was near a Russian ship. As noted in CNN, "Victor Leonov", starting in 2015, regularly resides in international waters off the east coast of the United States and patrols.
It must be added that the ship "Viktor Leonov" was laid and built at the shipyard in Gdansk (Poland) at the Shipyard "Midnight named after Bohateryov Westerblyat "under the name" Odograph ". Introduced into the Black Sea Fleet of the USSR in 1988. In 1995 he was transferred to the Northern Fleet. In 2004 it was renamed to Victor Leonov. Displacement of 3396 tons, cruising range of 7900 miles, crew - 150 people (possibly up to 220). The exact composition of the on-board radio-technical weapons is classified information.