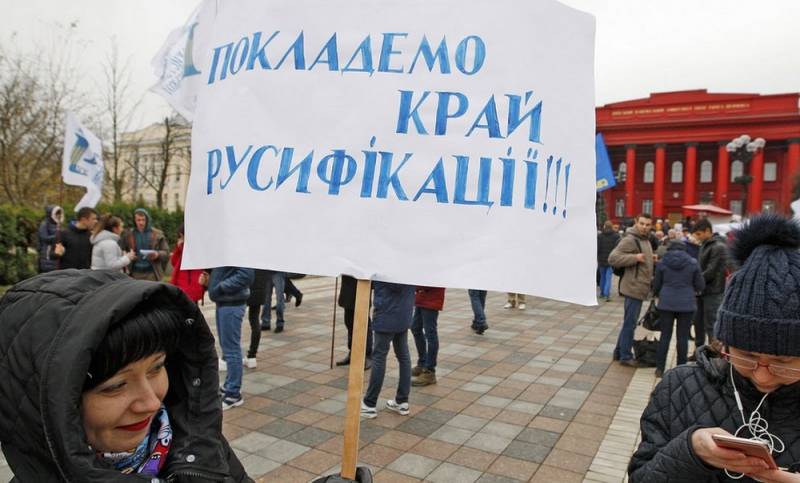 Over the years, anti-Russian
policy
Ukrainian leadership has led Ukrainian officials and politicians to cease to distinguish between the boundaries of their fiction and existing reality.
Ukrainian MP Yuriy Pavlenko, who previously held a number of government posts, said on News One TV channel that Ukrainians speak Russian better than Russians.
According to the people's representative, thanks to this, Ukraine can gain an advantage and have a certain impact on Russia:
All countries are fighting to expand the territory of their influence. Why are we so easily limiting ourselves in our ability to go further and expand? Yes, people here speak Russian more beautifully, more literally than many Russians. Yes, we can protect the Russian-speaking population in Russia. So let's use our advantages.
What kind of protection can the Russian-speaking population say about a professional politician who has migrated for more than a decade between the Ukrainian parliament and the cabinet, but has not been able to protect the Russian-speaking population in his country?
This statement is given a special piquancy by the fact that this statement was made during the discussion of the law on the language already adopted and in force in Ukraine, which provides for the use of exclusively the Ukrainian language in all spheres of life.