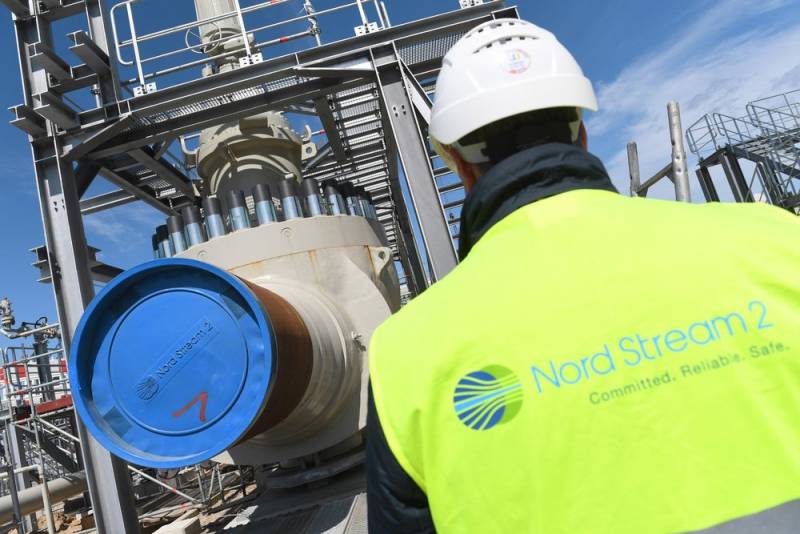 We recently informed how Copenhagen
explained
why pulled with permission for the Nord Stream-2 gas pipeline and how Sofia
announced
receiving the first gas from the Turkish Stream. And now, it became known that the company Nord Stream 2 AG (operator of Nord Stream-2) filed an application in Germany to continue the construction of this gas pipeline in winter and spring 2020.
This is reported by German media. According to them, an application for the continuation of work (construction was to be completed before the end of 2019) during the specified period was submitted to the German Federal Maritime and Hydrographic Department (Das Bundesamt für Seeschifffahrt und Hydrographie, BSH). It is assumed that the agency will consider the application on December 16, 2019.
It should be noted that through collective efforts the Russophobes managed to delay the construction of this gas pipeline. For example, Denmark dragged on for 14 months with environmental "expertise" near the island of Bornholm in the Baltic Sea. Now the gas pipeline is almost completed, there is very little left.
We remind you that the United States recently formalized the imposition of sanctions against Nord Stream-2, including them in its defense budget for 2020 (the next fiscal year in the United States begins on October 1 of the previous year), calling it a "Russian New Year surprise". At the same time, on November 21, 2019, Russian Deputy Prime Minister Dmitry Kozak announced that gas supplies via Nord Stream-2 would only begin in the summer of 2020.