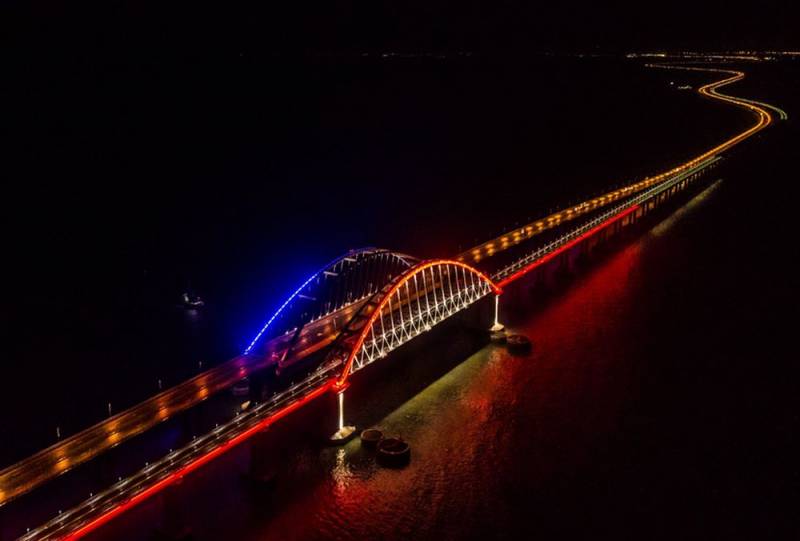 On the night of December 15, 2019, the Krymsky Bridge passed testing of lighting along the entire length of the structure, on the automobile and railway parts. On arched openings, fixtures with diodes of red, white and blue were pre-installed. The work was carried out for two months due to the gigantic size of the structure. Now the Crimean bridge looks very elegant, showing others the colors of the Russian flag.
It should be noted that the work was carried out in stages. In total, the architectural lighting includes more than 2 thousand lamps on brackets of 18 types and over 19 km of cable lines. The backlight system, operating both in manual and automatic mode, covers not only the largest supports and spans of the fairway, but also adjacent areas. Linear kilometer of the bridge is lit in the colors of the tricolor.
We remind you that on December 24, 2019, the movement of passenger trains on the Crimean bridge from mainland Russia to the peninsula and back will open. At the same time, the indicated illumination will work on an ongoing basis.
It must be added that before this one of the supports of the Crimean bridge was decorated with 20-meter graffiti (mural), which depicts a builder with a cat and a dog. And also, a train drove along the Crimean bridge, with double-decker passenger cars.