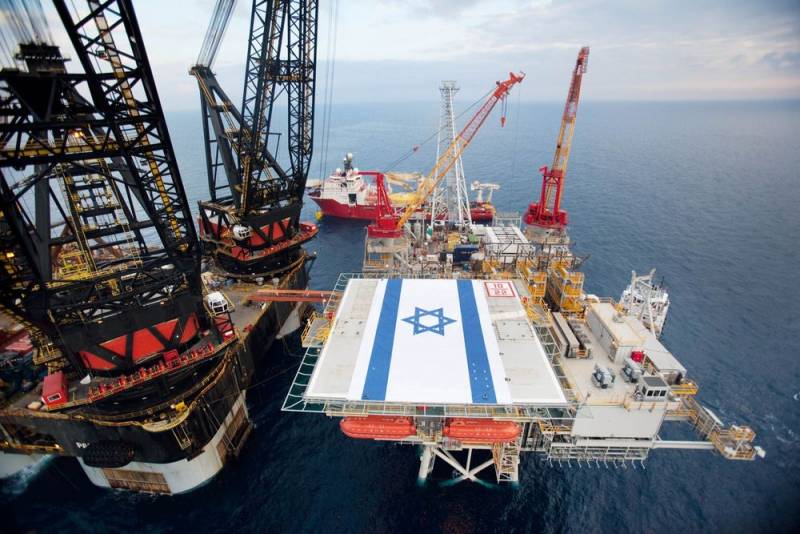 Turkey is gradually turning into the largest "collector" of gas pipelines, through whose territory "blue fuel" is sent to Europe. Therefore, it is not surprising that Ankara, despite the old grievances, suggested that Tel Aviv begin negotiations on the construction of a gas pipeline through which Israel will be able to supply natural gas to Europe.
The Reshet Bet radio, owned by Kol Israel (Voice of Israel), spread the word about this, citing an unnamed Turkish official. For clarity, you need
Mark
that in 2017 in Israel they really started talking about the construction of a gas pipeline along the bottom of the Mediterranean Sea, as we wrote earlier.
Turkey will be happy if Israel rethinks the project for gas supplies to Europe and the gas supply pipeline will go through Turkish territory
- said in a statement.
It is clarified that the Turks object to the construction of the gas pipeline in its current form (draft). What was informed by the Israeli diplomatic mission in Ankara. At the same time, the Turks are "open to dialogue" regarding alternative routes. That is, they want the gas produced by the Israelites on the shelf to go to Europe through Turkey.
It should be recalled that Ankara and Tel Aviv in 2017 already discussed this topic. However, later Israel decided to abandon the joint project. Moreover, the deterioration in relations between Ankara and Tel Aviv happened after Israel began to quickly establish relations with Greece and Cyprus, hoping to lay a gas pipeline through their territory. And the Turks with the Greeks have strained relations for more than a century.