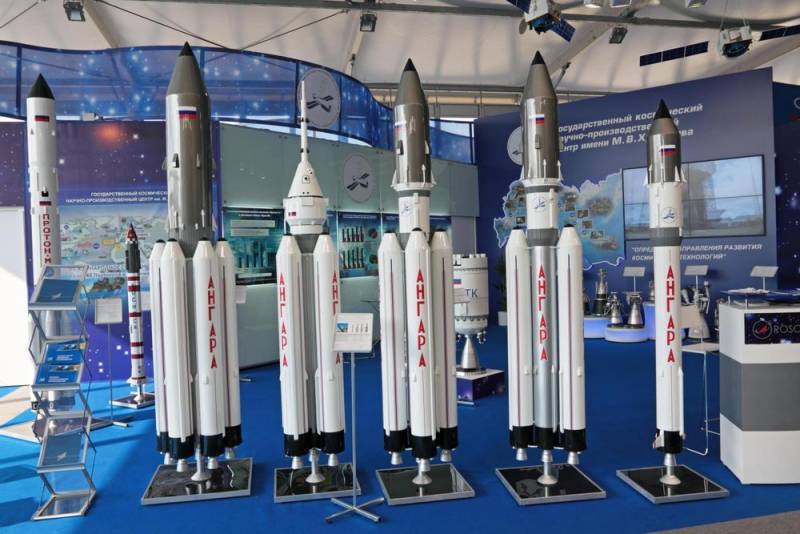 Work on the Angara carrier rocket (LV) family has been underway in Russia since 1995. In 2008, the development of the RD-0146D (oxygen-hydrogen) liquid propellant engine for the KVTK upper stage (oxygen-hydrogen heavy class) of the third version of the Angara-A5 launch vehicle began. In the fall of 2013, a series of successful tests of this engine was carried out. And so, it became known that the next tests of RD-0146D are postponed to 2020-2021.
This is stated in the materials of the Scientific Testing Center of the Rocket and Space Industry (SIC RCP, part of the state corporation Roscosmos), which are available
RIA News
.
At stand B2b, work continues on preparing the stand for testing the RD-0146D engine, which was postponed to 2020-2021.
- said from the SIC RCP.
We remind you that in May 2019
сообщалось
that in order to increase the carrying capacity of the Angara heavy class LV, another 9,1 billion rubles will be required. It was said that the RD-0146D engine will have the ability to be repeatedly turned on during the flight.
The development of the engine is carried out by JSC Design Bureau of Chemical Automation (KHBA) in Voronezh. By the way, this is the only enterprise in Russia capable of designing and creating fundamentally new rocket engines for both manned and unmanned space exploration.
In November 2019, the KBKhA merged with the Voronezh Mechanical Plant (the manufacturer of aircraft engines is a branch of JSC GKNPTs named after M.V. Khrunichev). The new legal entity is called JSC Voronezh Center for Rocket Engines.
At the same time, in October 2019, the head of the Roskosmos state corporation Dmitry Rogozin informed the public that the tests of the Angara-A5V LV with the CTEC will begin at Vostochny Cosmodrome in 2026-2027. By the way, on December 15, 2019, installation of the launch pad equipment for launches of the Angara launch vehicle at the Vostochny cosmodrome (Amur region) began.
This was told to the media by the Deputy General Director of TsENKI (Cosmodromes of Russia) Sergey Kostarev. He added that all
technological
equipment for the construction of the second stage of the cosmodrome will be delivered in 2021.
The construction of the Vostochny Cosmodrome has been underway since 2012. Launches of Soyuz launch vehicles from there are already underway, and the first launch of the Angara launch vehicles is planned for 2023.