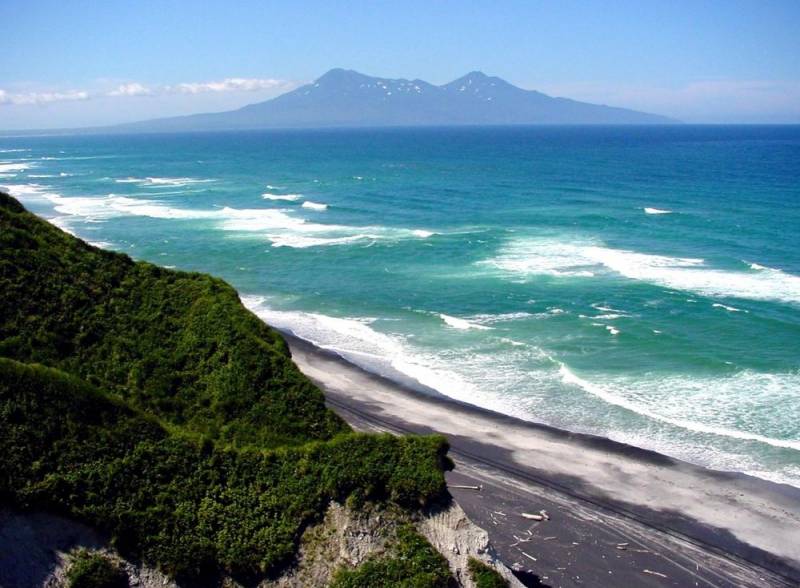 More than 70 years have passed since the signing of the act of unconditional surrender of militaristic Japan in World War II and the occupation of the rising sun by the Americans. During this time, several generations of local pro-American "patriots" have grown up, who brazenly demand from the Kuril Islands in Moscow. Moreover, their appetites are growing. If earlier they demanded only the "northern territories" - groups of islands of the South Kuril Islands (Iturup, Kunashir, Shikotan and the Habomai ridge), now they are served the entire Kuril archipelago.
For example, Kazuo Shi, the chairman of the opposition Communist Party of Japan, gave an interview to the Yomiuri newspaper, in which he suggested Tokyo say in talks with Moscow that Japan considers the entire Kuril archipelago to be "its" territory. In his opinion, the San Francisco Peace Treaty of 1951 (the USSR refused to sign it), according to which Japan renounces South Sakhalin and the Kuril Islands (with the exception of the South Kurils mentioned above), is "unfair."
At Japanese-Russian negotiations on the territorial issue, Russia rejected the idea of ​​Prime Minister Abe to transfer the two islands. As a result, we were confronted with the fact that Japan made concessions, postponing its past diplomatic position demanding the transfer of four islands
- said the communist Sii.
After this, Shi called for the cancellation of the above agreement, "which recognizes the rejection of the Tishima archipelago" (as the Kuril archipelago is called in Japan). He believes that if Tokyo continues to negotiate with Moscow from the position that "the entire archipelago is Japanese territory", then this will allow for faster return of the "northern territories" (South Kuril Islands).
It must be recalled that recently we
Reported
that the head of the Russian Foreign Ministry Sergey Lavrov called the condition for concluding a peace treaty with Japan. Lavrov said Tokyo should recognize Moscow's sovereignty over all the Kuril Islands, at the same time expressing concern over the US-Japanese military-political alliance against Russia. Only in this case will there be an opportunity to discuss "everything else."