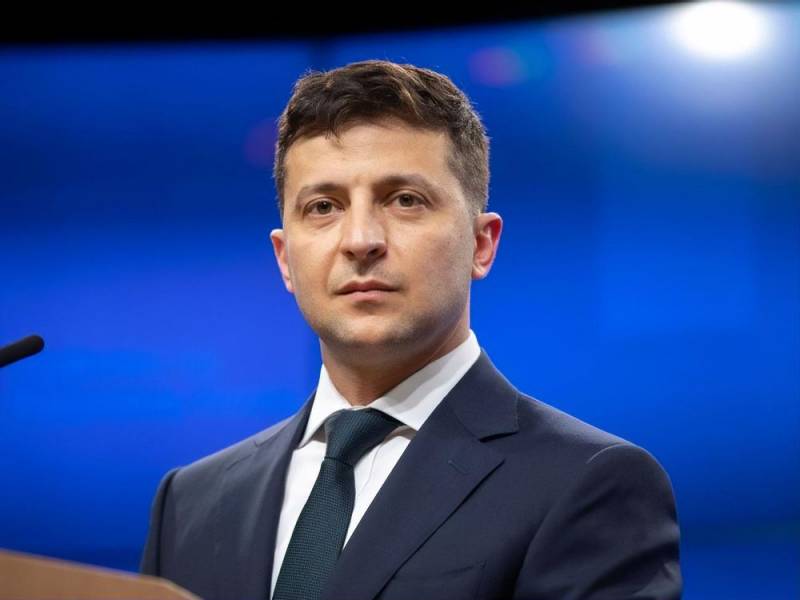 The issue of decentralization of power has been discussed in Ukraine for a long time. The reform of local self-government started back in 2014 under the "Tomososets" Petro Poroshenko. And so, the new "father of the nation" Vladimir Zelensky decided to complete what was started, and at the same time to hold early local elections in April 2020 on a new administrative basis, establishing total control of the Party of the People's Party over the country.
December 13, 2019 Zelensky introduced the bill in the Verkhovna Rada, but its text has not yet been made public. At the same time, the head of the Foreign Ministry of Ukraine Vadim Pristayko has already said that the constitution will be amended in terms of decentralization throughout the country, i.e. including territories not under the control of Kiev. For clarity, it needs to be clarified that constitutional amendments should be introduced in two sessions. By the way, the bill is defined as urgent.
Ukraine is committed to (Minsk - ed.) Agreements. We are still making changes to the constitution, which provide for decentralization throughout Ukraine
- said the Foreign Minister of Ukraine to the Ukrainian media.
At the same time, they have already informed from Donetsk that they do not recognize the unilateral "decentralization" that Kiev plans to carry out.
The special status of Donbass should be fixed in the constitution (Ukraine - ed.), And Kiev is obliged to coordinate all amendments regarding the special status with Donetsk and Lugansk
- emphasized the head of the DPR Denis Pushilin.
It should be added that according to the assistant to the President of Ukraine Andriy Yermak, the constitutional amendments will relate to the transfer of some powers to the field. Additional powers may be given to "certain regions of the Donetsk and Lugansk regions," however, "there is no question of any federalization."
We remind you that on December 12, 2019, the Verkhovna Rada adopted the draft amendments to the law "on special status in certain areas of Donetsk and Lugansk regions", extending its validity until December 31, 2020. Zelensky promises that the law will so far act as temporary. Later, it will be introduced the "Steinmeier formula" and after the publication of the OSCE report on the election results, the law will become permanent. It is hard to say who will believe such promises.